The time I Laughed So Hard I Cried
November 15, 2010
One cold and spooky night in Philadelphia, I was at the Norcom community center. For an end of the year Dance party my mom threw to give the girls a thank you and congrats. My mom is the coach of three dance teams 8, 9, and 10 year olds, 11, 12, and 13 year olds, and 13, 14, and 15 year olds. The team name is the Horsham Hawks. It was pretty fun all my friends were there and there was lots of good food. Like pizza, chicken nuggets from the beast place in the world chick fill a, brownies, cakes, soda, chips, fruits and veggies.
The Norcom community center is huge. There is an arcade (fun), 2 workout rooms, yoga room, cafeteria, and lots more. We were in a regular room with a whole bunch of mirrors. My mom, my sisters, and my sister's friend decorated the place very well. It was really nice and full of black and white. Black and white is the Horsham Hawk's colors. Anyway there was a DJ, food, awards and a talking booth, where my awesome mom gave speeches and awards out to people at this event. It was almost the end at least I thought so until my mom gave this (oh my gosh) hour long speech. It was about her life including some of the things I didn't even know she really opened up.
She was even crying, if you don't know my mom she loves to dance. That's why she has three dance teams. She really dances her heart out and she's good at it to. After the speech was over all the parents went into one room and talked for about ten minutes. When they came back the DJ played music for awhile. After a couple songs my mom got in the speech booth and was like "Hey DJ it's time for some old jams". I was so embarrassed then the DJ starts playing Michael Jackson I knew something was up because of the mood in the room it was off.
Then all of the parents get up and the husbands pass them a suit jacket then they get up. They all start dancing it was so funny because there old and dancing. It was just so, so funny how they were really trying and sweating to but they really, really were bad at it no offence to all of the parents that were dancing. That made my day so much, that day I laughed so hard I cried. It was beautiful I busted with laughter and that was my first time I laughed so hard I cried. It actually hurt but it was just really funny. I was about to pee myself everyone was looking at us like we were crazy, TJ was like, "How do you think that's not funny?" I thought it was very funny especially my dad I never have seen him dance before, he was working it. After the long 7 min. dance everyone clapped but I was still laughing with them. It was definitely the funniest thing I saw in my life. HAHA!!!!!!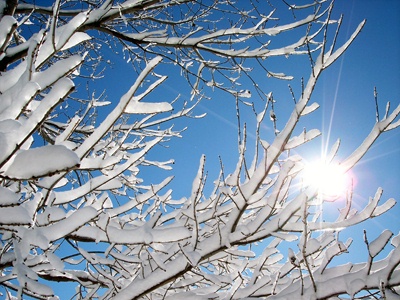 © Barbara S., Hoffman Estates, IL