The Birth of a Genius
October 9, 2010
Today is John Lennon's birthday. The birth of one of the most inspirational and influentual people of all time. But this man is attached to one of the most devastating deaths. RIP John Lennon-you are definitely missed.

John Winston Ono Lennon, MBE (9 October 1940 – 8 December 1980) was an English singer-songwriter who rose to worldwide fame as one of the founding members of The Beatles and, with Paul McCartney, formed one of the most successful songwriting partnerships of the 20th century.

"Listen, if anything happens to Yoko and me,
it was not an accident."

John Winston Ono Lennon has been exhumed in print more than any other popular musical figure, including the late Elvis Presley, of whom Lennon said that he "died when he went into the army". Such was the cutting wit of a deeply loved and sadly missed giant of the twentieth century. As a member of the world's most successful group ever, he changed lives, mostly for the better. Following the painful collapse of The Beatles, he came out a wiser but angrier person. Together with his wife Yoko Ono, he attempted to transform the world through non-musical means. To many they appeared as naive crackpots; Ono in particular has been victim of some appalling insults in the press. One example shown in the film Imagine depicts the cartoonist Al Capp being both hostile and dangerously abusive. Their bed-in in Amsterdam and Montreal, their black bag appearances on stage, their innocent flirting with political activists and radicals, all received massive media attention. These events were in search of world peace, which regrettably was unachievable. What Lennon did achieve, however, was to educate us all to the idea of world peace.

John would be celebrating his 70th birthday today. And even though he's gone, we still celebrate 30 years later. I hope his legacy lives on forever and ever.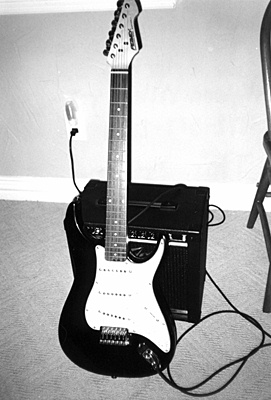 © Adam B., Highland Village, TX