I Wish...
September 4, 2010
I wish I could talk to someone about something that's been on my mind a lot lately. It doesn't matter who, I just want it to be someone who understands.

The thing is, I really miss what we had. A lot. But if I told you that I know you'd get the wrong idea. It's not that I never got over you, or that I like you like that again. As it's getting closer to fall, I think about everything that happened last year. I had everything I ever wanted. Spending every minute with one another and simply not caring what anyone else thought about us, it was perfect. Halloween is the one memory I'll never forget, and it was probably the most amazing night I've ever had. But I had to go and mess everything up. I wasn't fair to you. The truth is, I only pretended like everything was perfect. I pretended so much, that at the time I actually believed it was. And I thought you did too, for a while anyway. I pretended because everything was so great for us at first and I didn't want it to stop event though my feelings for my best friend [of the time] were constantly on my mind. We both had secrets that screwed it up. I feel strange for having thought about it this much lately. I definitely only like you as a friend. If it was anything more, I'd know. Trust me.

I guess the reason this has been on my mind is because today I started thinking about Halloween. I just wish I could have someone like you in my life again. Someone who cared about me the same way you did; someone who'd brush my hair out of my face and tell me how beautiful I am to him, and someone who just made everything alright. Even though I've met so many new people, nothing could top Halloween, 2009. Back when everything was perfect for me at work and at school. Before I didn't have to worry about walking into either place worrying about what everyone thought of me. Back when I could be hand-in-hand with someone who felt the same way about me as I did about him. When everything was so perfect on the outside, that it actually was on the inside. For a little while.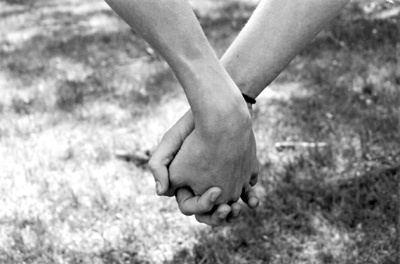 © Alexa T., Pompton Plains, NJ