Darkness Becomes Light
July 7, 2010
She remembers death, termination, and extinction. Knowing it's closer than anyone wants to realize. She remembers that's now more true than ever. She remembers his life with her. His crinkly face with a smile always on it, still fresh in her mind. She remembers his time in the hospital, his cheeks slowly sinking into his head, disappearing, vanishing. While death slowly overtook him, the light of life slowly draining from his face. She remembers not wanting the bad memories. The memories in her mind spread out like multiple video clips, just waiting for someone to push play. Selecting some at random, she watched, and she remembered.

She remembers the summer of '98, warm humid air, and crystal blue skies. When swimming and playing in the dirt was most fun. She remembers running to the back of his house to meet him, every small step of her three year-old steps bringing her closer. She remembers crabapple trees splitting his yard in half. The pine and lilac trees lining his property. She remembers what was behind his blue house. His garden, with trees as tall as towers, and little sprouts of tulips, lilies, and irises springing up to meet her. She remembers his vegetables growing inconspicuously under the ground. Finally reaching him as he's bent over the garden. She remembers his crinkled face so happy to be alive. "I'm leaving to go say hi to your mom. Stay here and be a good girl." Her papa said to her while half running, half walking away. She remembers a few years later he didn't just leave for a few minutes, he left forever.

Hearing mom's voice breaking while she said, "He's gone. Left, but to a better place." She remembers her eight- year-old brain thinking. "He'll be back. He's not really gone." She remembers he never did come back. She remembers his funeral. The mournful cries from mom, and inside how she felt...nothing. She remembers everyone in black a huge contrast to the lovely cream walls. People she didn't recognize saying how sorry they were for her, and how hard it must be. She remembers thinking, "What's wrong with me? Why do I feel nothing?" She remembers the smell of the funeral home. Wonderful flower scents on such a horrid occasion. She remembers the weeks passed, but she still felt nothing! "Why?" She asked herself a little dazed. She remembers the two simple words that never meant anything, but now filled her eyes with tears. He's gone.

She remembers seeing glimpses of multiple moments she had with him. The memories she can't erase or forget. She remembers him obsessing over his garden, but always letting her help. On Halloween he always there, whether it be with candy or a hug. She remembers the Christmas where he came in with a sled full of toys! Never missing a holiday, yet she didn't always appreciate it. She remembers he was always there no matter what. Even when she got off the bus at his house, he was there, waiting with a smile. She remembers thinking, " Not now, not ever again."

She remembers not wanting to cry. The hot tears burned behind her eyes, while her chest tightened. She remembers the sobs ripping through her body, coming out as an unidentifiable wail that she herself didn't even recognize.
He's in better place now, right? She remembers hoping it's a place with gardens for him to tend and plenty of old coins for him to collect, a place where he's always exuberant, serene, and tranquil. She remembers picturing this lovely place with sparkling white and cream clouds, and him there smiling, and waving, but always waiting. Waiting for us to join him, someday. With time the wound in her heart slowly mended with the love of friends and family. She remembers still feeling the dull ache of loss numbing her through.
How could she live without him? She remembers saying his name without crying, but always wanting to. "Papa? Oh why? Why did you have to go?" She asked herself while a single glistening tear slipped out the corner of her eye, sliding down her cheek. Leading her on the right path towards acceptance.

Learning to live with this feeling in her heart she's finally accomplished, but she never stopped loving him. She remembers seeing a picture of him in her head, displayed before her eyes. She remembers hearing the sound of glass breaking as her heart shattered into a million devastated pieces, as she realized the truth. He really is gone, and he won't return. She remembers thinking, " Death is a greedy pig who doesn't care who it hurts, or when it takes someone, to get the job done." Unfortunately she learned that death is closer than anyone realizes, but she learned this too late. She remembers she didn't cry. It was as though his death actually made sense, then in evidently her darkness finally became light. She remembers thinking, "He was no longer needed on earth, but else where, a place where he could always look down on us so he never misses a moment, not ever." She remembers him slowly disappearing in her mind while waiting, waving, smiling.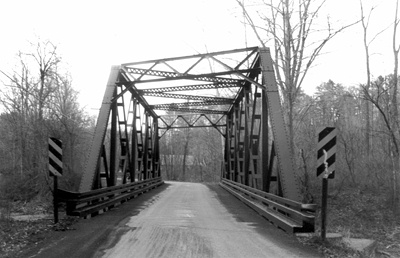 © Simon I., Lansing, NY