Something I Never Thought Would Happen
June 28, 2010
My life has changed.
Because of something I never thought would, something I never thought could.At first, I crawled in with my head craned up high, observing the 8th graders.Now,I barely see the 6th graders as they dance through my feet in the halls.In between these moments within the school as a 6th grader to an 8th grader much has happened. Much has changed.My "friends" who built up my wall of lifeBroke.I was trained to believe friends leave imprints on your heartbut I am sad to disagree.I tossed them away like paper in a garbage.I would be lying if I said they weren't great people.They meant the world to me.MeantOnly few have stayed by my side.And when I turn my head from left to right to see who stands beside meI know it is right.I leave this middle school with memories swimming through my mind.There is one group of people who created these memories.& who I must thank.They guided me through the years I will never forget.I am over excited to have a third of them by my side when I graduate.These people in which I look up to are my teachers.
They have taught me knowledge from the books andas well,the heart.
In the end, it will be tough to say goodbye but there is a new life waiting for me to unfold. Another gift under the tree to unwrap.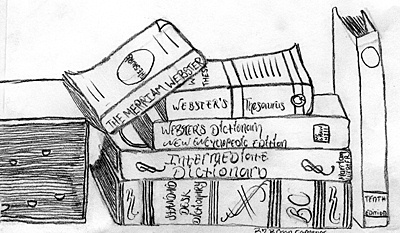 © Bryan C., Lovelock, NV