I Hide In My Imagination
June 13, 2010
We've all daydreamed before and some people daydream more often than others. Most times when I address to my sister, she wouldn't even listen and stare into other things, most likely dreaming. My mom used to tease her about it before she flew to New York for college and usually, my mom wouldn't tease me about imagining things 24/7. But I do and I'm just not as obvious as my sister.

The thing is, envisioning something fictional is my diversion and I get my ideas from daydreaming. That's basically the reason why I began writing fan fictions. After I read a book I love, I soon wonder, What if I were in it? And so, I create my own sequel and that's where the fun begins.

Sometimes if I couldn't sleep, I imagine scenes again, whether it's about Harry Potter or one of my unfinished original stories. I could create a whole new world about dragons, magic, immortals, angels, etc. But writing my original plot is not as easy for me as continuing something that didn't even originate from my thoughts.

I have about six original stories that are unfinished and almost all of them didn't even get pass the second chapter. Fan fictions are much less difficult to write because the fictional world is already made and all you have to do is create a new plot, so thanks to whoever made fan fictions legal…

I don't plan on becoming an author. My goal is not to become a best-selling author, though it would be nice to even be considered that. I am a daydreamer and I have a pretty wild imagination. Most of my days, I stay home and turn on my computer, doing the same things every day; listening, reading, chatting, writing…. Yes, it seems like I have no social life, but I do have friends. I just use my imagination more frequently than others.

People say I'm artistic and creative and at times, I believe that myself, but I know that if more people use their creativity and imagination, they would compliment themselves also. It's not that difficult to let your thoughts loose. I mean, don't all the best authors envision the events in their stories before and while they write them? I'm supposing they do because that's how I started writing -- by dreaming.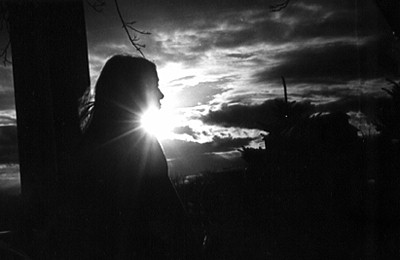 © Elizabeth G., Marblehead, MA