The Adolescent in Society
June 12, 2010
My life can be explained as one long list of expectations that I have fulfilled—whether it be good grades, learning to cook like "every good Indian girl should", to the way I walk; "Shoulders back and your chin up—but don't forget about the ground below you either." Needless to say, I was the girl with a bloody hole in her white stockings. In between fulfilling others wishes and bringing a smile to their faces, I began to feel lost. Those restless nights when one rarely gets any sleep and ponders over useless things, I began to ask myself questions about where I stood in life. As I thrashed about in my twin-sized bed, blaming my comforters and pillow for my insomnia, I happened to glance at the digital clock by my bed and realized that I had only four hours before my psychology final in the morning. So much for having a good night's sleep before the test.

Four short hours later, I wrenched my eyes open and tried to focus on the red blur, but no matter what time the clock read, I knew I couldn't go back to sleep as mother cried from downstairs in a sharp and bitter voice: "Wake up!" I dragged my feet out my room and across the hallway to the perfectly painted, banana-yellow bathroom. I turned the knobs and a sudden burst of glacial water clashed against my head. I gasped as the sudden change in temperature brought goose bumps to my skin, but then I eased the knob towards the left and let the cold water find its way out of the showerhead and onto my pale, shivering body. I cautiously stepped out of the tub—"you don't want to slip and fall, do you?" With my teeth chattering and body shaking, I pulled my head through the atrocious red sweater and pulled on the blue jeans my mother had laid out while I showered. It was Valentine's Day; I hated the red and pink confetti, the baby cupids, the Hallmark cards that claimed "true love". But I had to keep up my pretenses; "Always do what your elders tell you to do—it's the only way you'll keep everyone happy." So, I kept the red sweater on, to please my elders.

I stopped my incessant thoughts as the numbers on the digital clock seemed to have run past with alarming speed and started the lengthy walk ahead of me to school. It's not that I don't have a car or I can't take the yellow school bus to Memorial High, but I've become conscious of the extra weight I've gained with the McDonald's French fries that I had guiltily swallowed during my long hours at the library. Like mother says, "A young woman like you should always be in shape. There's simply no excuse to be overweight with all those gyms and diets out there."

I looked up just as the school appeared ahead and I remembered to put up my mask—one that illustrated me as a confident and determined student, head of student council, chief editor of the school newspaper, and soaring high above the realms of the high school world. In all honesty, I was determined—determined to find an identity. Ridiculous I know, me going through the typical problems of a teenager in my senior year of high school, but mother says it's normal for teenagers: "You're going through many stages—dramatic stages. You teenagers are just searching for an identity—something to label yourselves as just like the rest of us."
The school doors appeared before me and I bid goodbye to the rebellious teen inside of me and quickly build a red brick wall encasing her in case she accidentally tripped out. I inadvertently smiled as I enter the school, feeling a sense of peace and belonging. No matter how many times I ranted about how high school infuriated me, it brought a sense of familiarity to this lost life that I led. Sure, sometimes the impatient freshmen bouncing off the walls and the easily irritated-non-caffeinated-teachers are sometimes a bit too much to handle. I simply pass by them—mouth frozen—not daring to open up and letting it out; "A proper lady is always composed even in the most inadequate situations." But on occasion, these feelings overflow and I turn my back on the school of smiling kids, open the back doors and walk out, heading off all the way to Atlantic City's boardwalks—where for some time I knew where I belonged and who I was.

Today, however, I shunt aside the voices that have made me conform to their guidelines. I decide not to review my answers to the psych exam for the fourth time, not to worry about my sugar intake, not to eat another one of mother's "nutritious tofu salads", and enjoy reading Tuesdays with Morrie instead of waiting to tutor the late sophomore failing Art-1 while I sit in a comfortable, quiet corner of Mr. Paul's library.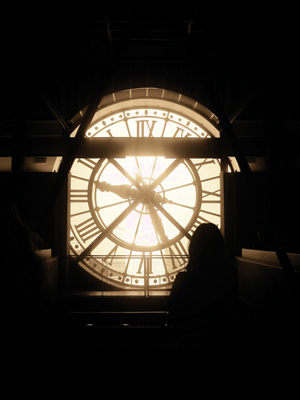 © Treza R., Kalispell, MT