My Titi
June 10, 2010
I wanted to take a peek into the casket, but I had this fear that she was going to awaken and everything was going to go back to normal. But I knew that could not happen. I just had this feeling inside me like she was going to look unreal. I took tiny mice steps to the front of the room. Step by step a shiver ran down my spine. Finally, I made it too the casket I looked down into it and saw a person, A human . . . But it wasn't someone I knew. I felt like it was a stranger in that casket. It didn't feel like my aunt. She looked like plastic. A plastic replica of her was in that casket. Her hair glowing like the sun. Flowing down to her shoulders. Her hands were one on top of
the other, with a cross. When I looked at her fingers her nails were long. But it wasn't surprising her nails were always long and beautiful. But when I looked at the tips of hr fingers they were purple. It didn't look normal. It looked . . . . Disgusting.



When the people that worked in the funeral home opened the full casket, I walked over with my mom to see my aunt and my mom was talking about how the high heels my aunt had on were her favorite. But when I looked down at her toes I didn't really look at the heels, what caught my eyes were her purple toes. It just didn't feel right it looked strange.


I had found out about it 4 days ago. It was 4:00 in the morning. I didn't eat or sleep for 3 full days. When my aunt died I was in complete shock. I felt like I had lost a part of me. My aunt and I were really close. She was like the peanut to my butter, the pop to my tart. But once I lost her, I felt I really lost a part of me. She was so important to me. I don't think I can explain how I felt.


On the third day, when the priest came to the house to pray the number of people in my house was unbelievable. When I went outside to get some fresh air, there were a billion people in front of my house. (Not literally) But I couldn't believe how many people were there to show their respects. During the time that I was outside, My aunt's god daughter Martha went outside sat on the steps and just cried and cried and cried.


When my baby cousin saw his mom in the casket he asked, "Why is Mami in a box? Why is Mami sleeping?" those questions just ran through my head. What do I tell him . . .?


I told my mom and she said that his mom was in a very deep sleep and that she went wProxy-Connection: keep-alive
Cache-Control: max-age=0

h "Papa Dios." He just looked at his mom in the casket and said, "But I want Mami awake, I want her to dress me every morning and," tears rolling down his cheeks, "Sleep with me every night. . . " He cried and cried. He started hitting the casket and screamed, "Mami wake up, wake up!" and he started to rock her.


One by one everybody came in and out showing his or her respects. There were so many people. But then everything cleared out and everything got empty. The only people left were my mom, my dad, my cousins, my brothers and sisters, and I. It felt like real close family. But I just felt like I was missing somebody, and that somebody was my Titi.



Saying goodbye was probably the hardest thing I ever had to do in life. Saying goodbye to someone that meant the world to me. But when I really think about it I didn't really say goodbye, I just got close to her face and gave her a light kiss.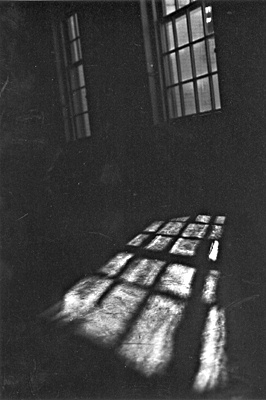 © Mary A., Fullerton, CA