Stressing Aunt Mary
June 3, 2010
The sun shone bright, through the troubled, yet subdued clouds, while a light shower of rain fell. It was a somber Saturday afternoon, when it all happened. You could hear the shrieks and cries from inside of the house. At least that is what I was told by both of my parents. Everyone knew that this day was inching closer and closer, but deep inside hoped that it would miraculously overpass, and just not happen at all. To our dismay, the day that we had preserved deep in the back of our minds, had finally come, and it was overwhelmingly saddening.
I was over to my paternal grandmother's home, listening to music on her 'old time' stereo when we got that dreadful phone call. I could tell by the look on her face that something was wrong, and deep inside I knew exactly what. After the phone call, she informed me that my mother's sister, Mary, had passed away. I didn't need her to tell me though, because that whole day, there was a heaviness in the air.
The night before, we –my mom, dad, sister, brother, and me – visited her at my maternal grandmother's home. There she was, lying in her hospice bed, surrounded by all six of her children, and other family members. Her husband was out that night. We all tried to make the best of the situation, by singing old songs that she liked when she was a child, and discussing fond memories.
She got the bad news one year prior to her death. Shortly after, her hair came out, and one of her breasts was removed. One cloudy day, she phoned my mother, crying, because she thought of her life as a despicable mess. Her husband's infidelity was causing her to feel unloved, and alone. She threatened to take her own life but just couldn't do it. After all, she had six children that needed her.
Sometimes, I wonder, how this could happen to some people, but not to others. Sure, there was a time in her life when she smoked and used alcohol; but I have another aunt that has done the same thing. Why was Aunt Mary so different?
She was fifteen when her oldest daughter was born, then she had a son, another daughter, and another son. After a few years, she had two more daughters. She married her youngest daughter's father. He was different. There was this look in his eyes that screamed – pure evil. But, according to her mom and dad, he was just right for her – when he wasn't beating her, or cheating.
A few days before she passed he came and brought her a rose, and a gown. Of course, she couldn't wear the robe, or enjoy the rose, though. She was long out of her mind. I wonder what may have happened if he had brought those gifts earlier that year, or more in the five years that they were married. He left the gifts, gave her a hug, and left.
She kept a diary. It was a thick one, but her writings didn't cover more than a fourth of the book. Maybe because she didn't feel like writing, or maybe her short-term sickness didn't allow it. Either way, the writings that were present were heart wrenching. Other than speaking of her unfaithful husband, she spoke of other situations. Like how her mom treated her and her kids badly; and how she didn't have money – all she had was food stamps. She also spoke about her dreams to go to school, and become a nurse. That one point brightened up her whole diary; but when I think of her not reaching her goals, everything just darkens. I think about how she worked with her daughter who was a senior in high school, but never got to see her graduate. She never got to hold her first grandchild. She won't see any of her children reach adulthood. She'll never…..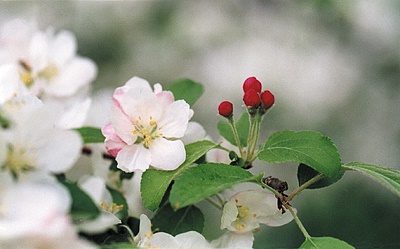 © April P., Newark, DE