When It Rains
May 12, 2010
I totally love the rain.
Even though it wet my feet just a while ago. Even though it caused mud and flood and it's sooo hard keeping yourself dry though you had your umbrella on. But the time I felt one of my most downfall of my life, it kept raining and it felt like it keeps bearing with me - serving as tears when I can't weep my heart off... LOL. Emo much?

Rain reminds me of that Wednesday with "him." We're just there on the sofa, listening to songs on my friend's phone while I was using his, playing with it and looking at those old picture messages. And it only happened on that day...

Rain reminds me of me and my friends... our 2nd movie marathon last summer. It rained that day and those small drops of tears trickled on our backs so we have to work together to shut the windows. We were having so much fun watching the movie with a cup of Cowhead milk and Oreo cookies on our hand.

Rain reminds me of my childhood. How I've been wanting to take a shower and stick my tongue out underneath those heavy clouds. Sadly, I wasn't able to fulfill taking a shower with the rain, I can't do that now because I'm not a kid anymore, I'm a teenager. And I can't do that when I become an old geezer, that'll be the death of me if I dare to. XD

Rain reminds me of summer. How I've always waited for it. How I smiled seeing its downpour. Then I would grab my notebook that's barely used from this previous school year, draw my doodles while I rest myself near our window sill. And suddenly, with that cold wind passing on our window opening, those drops, which were carried to, brings little dot marks on the leaf of my notebook.

Rain reminds me of this dim room. And I'm just holding my cup of Nissin with this comfy blanket wrapped around me. There's only this light coming from our television and I would just let our windows half-open, wanting to let and feel that icy wind in.

Rain reminds me of a song... ? And I don't know why but with you I'd dance in a storm in my best dress, fearless... ? it's my fave song. It would remind me of this bizarre feeling of being loved and loving someone. Although no one probably feels the same to me right now, for all I know. And I don't know if I have ever loved someone, I think I haven't though. It's just incredible how this song would bring that feeling to me. And no, there's nothing to reminisce about when I hear this, just... the rain. (:

Rain reminds me of my first day in class during sophomore year. It reminds me of my new classmates and the new "him" which I never knew I'd spend the whole school year with (waaay longer than the old one).

I wonder what would rain remind me of this year? I sorta miss the new "him" but I can't tell if he does the same because we never talk. I admire him but I don't really love him, I know I'm not. (:

Know what? He is sort of like the rain. He reminds me of happy things, like being teased and having a good laugh... Just like how the rain would remind me of countless scenes and stories right now.

But would there be another storm? Another batch of memories to look forward to?

Another "him?"

I really don't know. But for as long as I remember, I am in love with the rain.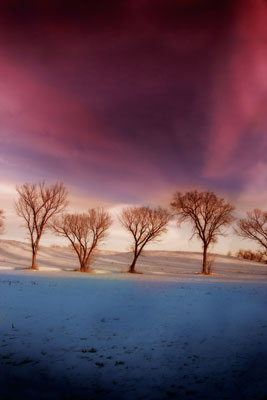 © Elizabeth H., San Bernardino, CA