titles are chains that hold freedom down
April 19, 2010
My heart had warned me of the pain yet to come. Though I never took the time to notice all the caution because I had looked into those sinister eyes and saw the worst- something I thought of as comfort. I hadn't put much thought to depression yet thinking of him made me weep. Even though I feel alive I am dead inside. I am slowly dying inside yet crying on the out. I had realized my heart has yet another killer.

Every kiss and caress was just one step closer into his hypnotic trance. His love was tainted yet I thought of it as my drug. Though the pain it cause I couldn't get enough, now the way I see him will be entirely different. Sure my heart has skipped beats only because he had crushed it, now it is simply gasping for breath. Why had my heart have to be so gentle and gullible? Why had his lies have to be so convincing? Not knowing my instincts I thought of the blade screaming at me.

Staring death in the eye I thought of memories, hearing past voices, seeing past faces; mesmerized by his lies I said my last goodbyes. Not counting the sounds of the silent wind, not counting the seconds passing by, I sat on the ledge of sorrow choking back tears. I held the blade to my throat thinking "screw love, my heart cannot bear the pain any longer. I know that it cannot take this unbearable agony." Not knowing nor trusting my surroundings I thought over the people who have walked in and out of my unbalanced life. As I began to think of unforgettable memories black tears began to stream from my eyes, though I wanted them to stop here they still came.

I was on the brink of death my thoughts not easing from my mind nor my heart. Not concentrating on how many breaths were taken, how many goodbyes I didn't want to hear, on how many times his heart skipped beats, not loving what I needed, not loving what I ached for, and not believing in what I had left...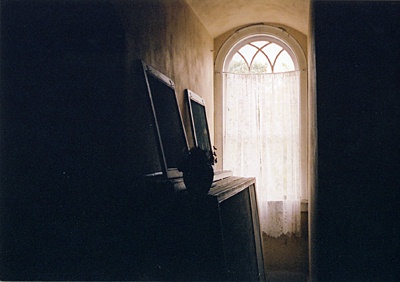 © Kandi B., Vacherie, LA