Emmie
April 27, 2010
I loved her, my dear little sister, a young girl of five. I loved every bit of her: the little dimples of her cheek, the short, messy tangles of her hair, and the gentle tones of her voice. I loved her blue eyes, pale skin, and delicate mouth like a treasured porcelain doll that sat upon a wooden chiffonier during the day and huddled at my chest a night.
"Annie," she would ask, "could you read me a story?"
"No my little munchkin," I would reply, "I have homework. Maybe some other time." Yet, she would not give up.
"Annie, please?" she would plead, "Could you read me a story? I won't ask again!" I would say no, and she would go outside to the neighbors' and return home after a few minutes, holding her hands behind her back. Quietly, she would enter my bedroom and sit upon my bed, watching me intently until I inquired of what she held in her hands. She would laugh that sweet laugh of hers and refuse.
"Not until you tell me a story," she would laugh triumphantly while I shook my head.
"I cannot my little munchkin. I must finish up my chores," I would say as I once more occupied myself with my task. She would frown a timid frown and reveal what she had been clutching behind her. A red rose.
"Is pretty, Annie? Do you like it?" she would inquire anxiously and touch her nose to the delicate petals to make sure that the scent would not disappear, "If I were to give it to you, would you read me a story?"
"No."
She would disappear for several hours and would return to me with a face of utter destitution. Her little arms would embrace me and her little eyes would water salted tears. Wretched and rueful, she would confess.
"Annie, I am sorry! I have been bad," she would weep.
"What did you do my dear?"
"I painted over your violin because you did not read me a story. I am sorry, Annie! I really am!"
I would send her out of the room and would tell her never to come back, but she would stand outside my door and offer me a cupcake whenever I passed. I would never accept it. I never did accept it, and she never again asked me for a story. During the summer, I went away to camp and enjoyed myself to my limits. I engaged in tennis, singing, water polo, and camping, but never once opened a book. I never really could concentrate. I really couldn't.
After a few weeks, when the camp had ended, I had returned home and was met with an unhappy family. My dear little sister lay in bed, her tender countenance paler than ever, her blue eyes glossy and foggy. She had leukemia and was very thin. When I visited her, she smiled and then asked in a tiny voice,
"Annie, could you read me my story?" Weeping, I nodded my head.
"Yes, my little munchkin. Let me get it." I returned to the hospital after a short trip home and entered my sister's room clutching a book that I had never bothered to read.
"Emmie, I brought you a story. I am going to read it to you. Emmie?"
It was too late. She had shut here eyes and grown white. I sat in the bathroom, in the midst of my tears, and read the book. Then, I read another book, and another, and another, and I never seemed to grow tired.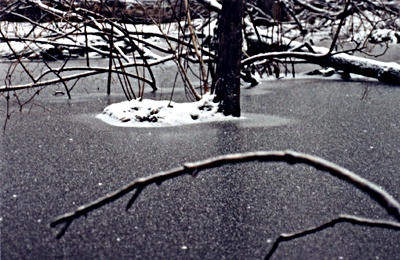 © Anton J., Philadelphia, PA