"A Lost Impact
April 13, 2010
When I walked into the white wall room and seen my best friend Kerri's dad Kenny laying on his death bed looking whiter then a ghost, I started to cry. As I walked up to Kenny I tried to wipe away my tears but they just kept flowing out of my eyes just like my eyes were a faucte and someone turned it on and never turned it off.
"Hey daddy, It's me C. How are you doing?" I asked sobbing.
"Hey sweetie. I'm doing good. You don't have to worry about me." He replied.
"I am going to worry about you because I love you. And it's really hard for me to look at you when you look like this."I replied with even more tear falling out of my eyes.
"I know that it's hard but just remember honey I'm going to be there with you know matter what. i love you so much. You and Kerri are the best kids that a father could have ever asked for. And I thank you for that. Promise me something?" Kenny asked.
"Anything." I promised.
"Please be strong for yourself and Kerri." He demanded.
"Of course dad. Anything for you. But I am going to go and find Kerri. I love you dad." I said.
"Ok, I love you too baby girl." I replied.
As I walked away I looked back and I seen him looking at the sunset. Kerri and I meet up in the kitchen and just looked at Kenny and at that time we both saw kenny take his last breathe.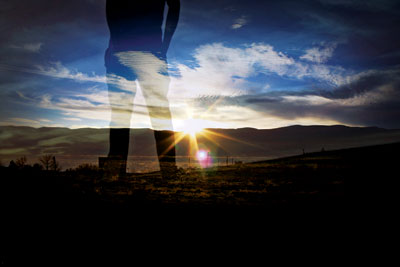 © Ezekiel R.