Aquarium Swimming
April 15, 2010
It was day one of visiting my Grandma Sue in Tampa Florida. We (my mom and I) had just finished a 12 hour drive from NC. It felt good to get out of the truck and rest. After we unpacked, my mom got out my laptop and went online to find activities for us to do there. One of the activities she saw was to go swim with fish at the Florida Aquarium.
"Rach, would you like to go swim with fish in an aquarium while we're down here?" She asked me.
"No duh mom, why wouldn't I want to go?" I replied back very excitedly.
"Okay." Says my mom.
"Okay." I told her back.
Now all I am saying to myself is "OH MY GOSH! I'm going to swim with fish in an aquarium!"
It was the last day of my visit and I was getting ready to leave to the aquarium. This was more nerve wrecking than when I had to fly in a plane by myself for the first time. When I was nine or ten I had to fly from Philadelphia to North Carolina to my grandma's house. That was a really scary moment for me. My mom, grandma, and I stepped into my grandma's mini, white convertible car and head off to the aquarium.
We were almost at the aquarium and had gotten lost twice. So then it was time we started to look around for the entrance to the aquarium. After two minutes of looking for it I saw the entrance. While I pointed to the entrance I informed my grandma and mom that it was right there. But did they listen to me? No! The two just kept on driving straight down the street until they looked around and saw that they were lost again. All we saw was old brick houses that looked like Philly, but I didn't want to be in Philly, I wanted to be in Florida.
After going straight for about five minutes or so, they finally said: "Let's turn around and see if Rachel was correct."
We turned around and what do you know, I was the one who was correct. They felt such like blondes for how they were not listening to me. My Grandma (and most of my mom's family) are a blonde and every time she makes a mistake she calls herself a blonde. It was pretty funny; I started to crack up, laughing my butt off hysterically.
My mom and grandma both looked at me and thought "What is wrong with this girl? Are we seriously related to her?"
We finally arrived at the aquarium; then we waited for my Uncle Scott, Aunt April, and my baby cousin Brendon to arrive. We invited them because I rarely get to see them and they also live in Florida. Then they finally arrived! We all said our hellos and get settled a little bit. Since we wanted to see the fish before I went swimming with them, we decided to walk around.
We saw small and medium sized alligators, which I thought weren't real until I saw them move, cool fish, flamingos, gray sting rays that you could touch and feed, sharks, and all the underwater animals you could think of, except for an octopus. There were even starfish that you could touch and feel; they felt really weird, not slimy as people would think, but a little bit prickly.
It was now time for me to go and check in for swimming with the fish. We walked over to the information booth and checked in with the girl working at the counter. She then led us up to the roof where we were at the top opening of the aquarium tank. The girl told me to get dressed in a wet suit they provided. I went into the dressing room and got on the wet suit. I came out with all my swimming gear on, or that's what I thought. There was more stuff that I needed to have on. I needed to have an air tank and a life vest. I didn't know that I was going scuba diving on top of the water, but I was actually snorkeling. My family went back down to the viewing tunnel to watch. I walked down the stairs and into the water where my instructor and personal photographer were waiting for me to arrive in style.
I was standing on a platform with water up to my waist. This water was really cold, even though it was 90º on the roof. Even so, my wet suit kept me warm. My instructor told me to go under water and get all wet so I wouldn't be that cold when I'm swimming. I dropped down and got my whole body wet. It was now time for me to start swimming. I took a deep breath and then took off; I started swimming on top of the tank full of fish.
It was so amazing in there; the water tank went down about thirty feet deep, with lots of rocks and clefts. It felt like you were in an ocean with fish swimming around you. One by one each fish is looked at me with their white/ black eyes not knowing what I was. Once I had my head down in the water I never wanted to look up. The fish, eels, and turtles that were there were just too amazing! You couldn't be more surprised than this, I thought. There were over 2,000 fish in that one tank. They were all different colors; blue, orange, green, gray, black and yellow. I'm used to seeing fish from outside the glass and from a distance, not up close like this.
Once in a while I had a feeling that the fish were going to eat me or hurt me. Even though the people told me that they wouldn't hurt anyone, I still didn't believe them. I did get frightened once while I was in there when I saw a school of fish coming at me while I was by a reef. This wasn't good because I couldn't move or else I would damage the reefs, and the reefs there are irreplaceable. I tried to get away as soon as possible before they ate me, but I had to just float there being as still as possible. I swear I thought my life flashed before my eyes.
Next there was a turtle, and even though it was 50 years old I thought it was going to squash me. This was a huge sea turtle, even bigger than the fish. I started to freak out because the turtle was coming up for air and was right under me. I tried swimming away for the turtle to get its air, but it didn't work. The turtle had to swim somewhere else near me to get to the surface.
I remember this one particular fish that I loved. It was a small, bright, metallic, blue fish. It was very pretty. I could stare and take pictures of that beautiful fish the whole time I was there. After that I saw some barracudas. People think they are nasty things, but they really aren't. They're fish that like to mind their own business. My instructor told me that they don't attack any of the other fish that are in the tank with them. I was surprised to hear that.

I could look down and see my family in the viewing tunnel watching me. I then saw a group of little kids come out to where my family was, and they begun to wave at me nonstop. It was very annoying. My mom and I were talking to each other with hand signals, she trying to tell me to get a picture of the turtle when I already did. Then here came the kids again. I was waving nonstop now. People were even taking pictures of me!! I was in shock, literally, kids and adults taking pictures of me for no reason.
Before I knew it, time had flown by fast and my half hour was up. So I swam back to the stairs, got my gear off and walked into the locker room to change. I was relieved I had faced my fear of swimming with the fish. I felt special because most other kids wouldn't do this.
"Rachel," my mom asked "Did you like swimming with the fish?"
"No Duh mom. I loved it!" I told her in excitement.
"You know we can get the pictures that your photographer took of you?" she told me.
"Can we go see them first?" I asked
"Yeah." She replied back
So we walked down to the viewing booth, and the pictures appeared on this huge screen above use. My mom ordered the pictures and the worker there downloaded them onto a CD. I was excited to show everyone back home the pictures.
I learned that you have to face your fears sometimes to get it out of your way. This was one of those days I would remember.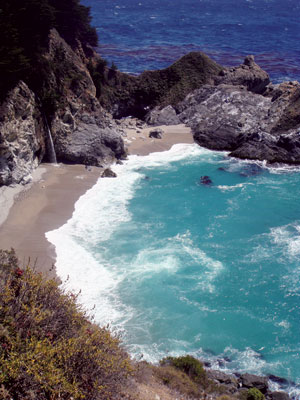 © Piper C.