Dont look down
April 8, 2010
It started one night we had our bags in the car, which is taking us to Los Angeles California. Heading on the road we were able to see the big white wind mills which there were a lot of different sizes all around us. Every type of wind mill was going different speeds depending on how large or small they we're. All of us were going along the side of the beach, which we got a great view, when we were close to Los Angeles. We called the other coach that wanted to see us, so we can do try outs casting for chivas U.S. The driver got lost because the roads over there are very confusing and mostly when there is lots of traffic. It was very terrible so we had to call our L.A. coach and he went to look for us, when he got their he took us to his house, which was amazing house. He told us what his name was, "Juan Ramon."
We introduced ourselves," I'm Jesus I'm 16 years old"
My other friend said," I'm Manuel, I'm also 16 years old"
Juan Ramon told us," We are going to have a great casting and I'm going to show you around Los Angeles and I'm very proud to get to meet you guys before you wonder off to be professional soccer players."
We are very happy about what he told us so that afternoon we went to the place we are going to have our casting. Getting our cleats on and put on our practice jerseys. The L.A coach was calling the soccer players' so we headed off to the casting we got into. Felling the soft green grass, it was freshly wet by water dripping on each piece off grass, watching it shine by the morning sun like a glare of bright glass. You put your cleats on, touching the grass felling the grip it gets once you touch it. It was a bright fresh scented air that came into your lungs, refreshing the inside of your body getting more power and more air so you can last better.
So we started going out to the field to warm up. The day was foggy and the temperature was 75 degree and the grass was made of turf. To warm up we ran some laps around the field and started stretching out our body, meanwhile the L.A. coach giving us the practice jerseys with a number of where you should be to know who you were. There were lots of people there but only the best got selected to try out and my friend and I were one of them. I had my blood pumping when we started the game and the adrenaline started rising up on my stomach. My team defense sucked really badly and we headed towards the goal passing back and forth, I showed off some of my moves to impress the scouts, passing perfectly. I raised my head high when one of my teammates made an error and they took the ball away from the defense. When I saw the ball pass over the goal and into the net, they scored on us. Our teammates were working hard shooting at the goalie, hitting the bars, and I started to make great passes but my teammates were very nervous, because they weren't playing as good as I heard they were. Passing, defending, everything to keep the other teammates from scoring on us again. The whistle blew and it was half time, the trainer talked to us trying to motivate us to get better and keep trying hard to continue and get that goal back. Started to get up getting our heat back and getting to the field, we went back and my Tucson coach told me," this is your day to show what leg speed and your power to impress because the scouts were already talking about you and what you've been doing and they're starting to like you."
The ball started rolling, we headed off again playing rough, using my body so they won't get the ball, passing it with great accuracy, but no balls fell in the neat. One of my teammates gave me a great pass, I brought it down calmly, than took a defender off I headed for the goal, goalie came out to get me so I kicked it over him it went in, I tied the game one to one, my teammates came to me to congratulate me. I had a big grin, heart pumping giving me more energy. Almost to the end of the game when I passed the ball to the opposing team goalie box, they centered it but the goalie hit it out, I was outside the box the ball came and it came to me so I moved it a little forward, kicked it hard when I looked up the ball curved right into the top right corner, it was an amazing goal. We lead two to one and we were winning, it was all over we headed off to the beach when my Tucson coach called me over to congratulate me on my goals. I did very well and we were leaving where the scouts said," Jesus Lopez come here please."
So I went, I said hey to them," why did you call me over," I asked.
The scout replied," I wanted to tell you that what you did today was outstanding it's a great comeback you had."
I said," well thanks."
The scout replied," well I want to see you in 3 months when your older so you can come and live in L.A., if you're still the same."
I replied, I would work hard every day and thank you very much."
I was very excited with my heart pumping like asking would you ever see yourself in TV. Well it's your decision to make it true or not. I went to our Tucson coach to stay two nights there and we went to Hollywood and Beverly Hills and spent some time and we headed home. I gave my mom the great news when I got home and waited until the next day but it was very hard to fall asleep. My eyes were wide open asking myself if I have good potential skills to make it. So I fell asleep dreaming of what I have done and road I have taken.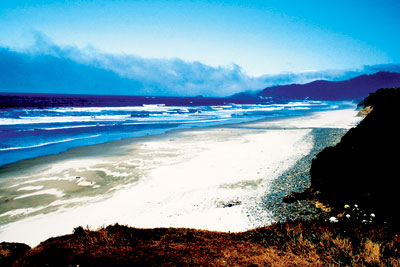 © Kristin R., Los Altos, CA