Split In Half
April 5, 2010
Mistakes are part of everyday life. Mistakes are just what people call experience. They can be the smallest thing, or they can also be so big that can damage the people that sorround you. My mistakes are part of me. I have learned from them a little bit to late but had a valuable lesson.

I have moved from vast varieties to only one. Junior high you think you know it all. Going out with different guys, not knowing what you actually want in life. Some of the guys just go out with a girl just to get a her. Some of the girls fall for the lies. I dated guys like that they were jerks. They told me that they like a lot and cute things that girls want to hear. Luckly they didn't get to me, they never achive to have sex with me. I dated them because they made me feel good about my self I also felt loved. The whole Junior high year I was considered the schools whore but that was the past and learned from them.

Junior high was not good except for half eigth grade. Carlos Fuerte broke the chain of dating so many guys. He got in my head more and more each day. What atratted me to him was his shiny brown eyes. He was also charming, gentle, smart, and really mysterious. One of my friends Claudia liked him I thought I would give her the aportunity to date him. Plus I had a boyfriend at that time. I begged Carlos to date her, he agreed at the end. Weeks past Carlos and me talked more to each other over the phone and admitted that we liked each other. We broke up with the people that we were dating then we started to go out. With all that Claudia and I became enemies and we were going to fight buy didn't happen.

Carlos and I had two years togetherand Raymond started to get in our lifes. Raymond was 5.2 feet tall he was nice, sarcastic, charming, and mysterious aswell. His face like a childs face I met him by his cousin Jose he was my brithers friend. He visited his aunt then he moved in with her because he got in a fight with his mom. he was really passionate about being in the army. Everytime that he could he would go to my house "to see me" at least that's what he told me. One time he sat close to me when I was playing Solitaire in the computer. He began to talk to me and stared at his shiny eyes looking at me we both smiled at each other. That's how all the drama started.

Raymond and I began to hang out everyday after school, Carlos was inhis house not knowing what was going on, it made it worse .We played played volleyball everytime we got to play like aroung 6 p.m. but we mainly talked. We began to write letters to each other he somtimes put the underneath a plant every night. I remember that in one of his letters he called me his "little princesa" at that time I was reading it and talking to Carlos on the phone big mistake. The letter made me cry because it seemed that I was cheating on him and because I knew that I was going to hurt someone. Raymond saw me crying and they both asked me why I was crying. Raymond whiped my tears away and that made it worse because it seemed like he cared. I told Ray to leave and he left mad with the letter in his hand. I then confessed to Carlos that I had feelings for Ray. He got really mad and he ended up going to house.

Carlos got there and he told me to go call Raymond. I did he went and they both were there. They looked at me I was mostly looking at Ray. Carlos Asked me "Lesly you need to choce who you want to be with! "I responded "I don't know I really don't know" he got mad and said "what do you mean you don't know you are just going to throw everything away?" I looked at Ray with a sorry look I told him I was so sorry it broke my heart seeing him like that. In my head I wanted to just leave them both and to forget about it. I cried I knew I hurt them both.

When Carlos left home I was outside thinking if I made the mistake of not choosing Ray. It took me a couple of months to forget about Ray. Right after me choosing who to be with I talked to a friend I knew I asked him If he had any weed he said yeah. Raymond was there when I asked he conviced me not to smoke anything not to be stupid. Weeks after Me and Ray got in a fight because they were saying that he wanted to fight Carlos. So I got mad and he told me that it was all lies that my cousin was saying. He left days later to his house since then I have never seened him. I don't regret choosing Carlos at all. This mistake taught me not to make any good guy friends also because of that I choce not to look at any guys' eyes. My mistakes brought me consequences and my mistakes brought me knowledge.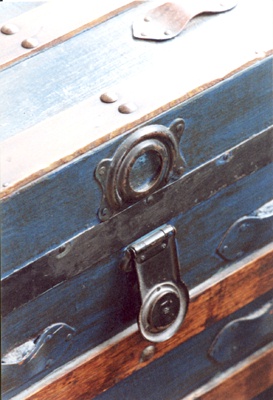 © Amanda F., New City, NY