Stuck in war
March 26, 2010
Many people take life for granted. They believe nothing could happen to them and they would be safe from the dangers of life. I was once part of these groups of people. I was living a carefree life and nothing bad ever happened to me. This all changed only a few years ago. It was the most dramatic life changing experience that i went through. I was on vacation in Lebanon, and a war broke out.
The war changed my life forever. The things i saw was like nothing I've ever seen before. Very few people can relate to the chaos and bombs i saw during the 30 days i stayed with out warm water or fresh food. I was able to see enemny planes in the in the distance. Houses and buildings where collapsing in the villages near me. We would all gahter in a bomb shelter to watch the news. We would see innocent kids getting slaughtered and families being destroyed. These were horrific scenes, I thought i would only see in a scary movie. The sound and impact of the bombs was somehting i was not accustomed to.
The sound of war was much louder and frightening than i expected. Bombs that would be miles away were suddenly dropped near our house. At night, the bombings would keep most of the village awake and frightened through the night. I could hear adults talking among themselves about the fear of being attacked in a very panic and worried way. We could hear airplanes flying over our village not knowing what their intentions were. Ambulance sirens were heard all day and all night, trying to transport injured people to the nearest hospital. The most comforting sound of all was when i would talk to my father in America , and he would always give me words of encouragement. Even with these words of encouragement i still felt terefied and worried.
War would make any thirteen year old feel scared. Every time i would hear, i would jump up thinking it was going to hit me. I felt scared because unlike other in Lebanon, it was the first time i was experiencing these kinds of events. This made me wonder if i would return to America as planned, I did not know how long this war would take . Even though i always felt frightened, i could never show this fear in front of my younger sister or brother. Being the oldest man in the family , i felt responsible to take care of my younger siblings and my mother. These feelings and the sense of responsibilty tought me a lot about life.
There were many life lessons learned from this life changing experience. I learned that this world isn't as glamorous and safe as all 13 year olds are tought to think in school and by their parents. I had to learn very quickly on to adapt to live on limited recources in times of war. This made me thankful for all the things i normaly take for granted. The war tought me that hard times like these bring out the best in people. Everyting comes together to help one another despite any previous hate or problems they had with each other. Lessons learned during a war can show a person's true character and change the way you think of life.
This war was definitely a turning point in my life. The things i saw, heard, and felt were like nothing I've ever experienced before. As horrific as it was' it tought me a lot about life. From that day on' I no longer take anything for granted because that war is proof anything can happen at any moment.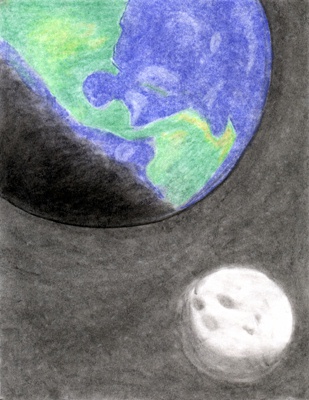 © Bianca C., Phoenix, AZ