Phobia
March 23, 2010
If all life is pain and suffering then I must epitomize life.
What do you do when the silence of the night becomes too loud to bear?
I remember that night we shared when you gave me some of your wisdom.
Beams of light graze your face as the night-time moon settles into the sky.
I see struggle when I look at you. How beautifully you've aged. Every wrinkle
In your face accounts for the prayers you've put in, I know it was hard work
Keeping all of us in line. Your hands shake, still ready to strike when we get
Out of line, still ready to swing when we need a gesture of comfort. Your eyes
Carry serenity. Old time gospel floats on your lips. You ask me to sing for you,
Dance for you... all the things we used to do together.

I keep speaking in past tense, as if you're gone from me already. Guess I'm
Just prepping for the plane crash. I sat in agony and shock as the doctors poked
And prodded. To hear you moan the way you did; rage built up in me, like gas
Did in you after collard greens and black-eyed-peas. But I remembered what you
Told me. A gentle answer quiets anger, but a harsh one stirs it up. So I sit and
Accept the pain, as if they're directly sticking me. You are the family matriarch.
Beautiful, wise, and saved. And so I'll remember what you share with me.
Recipes, verses, hugs and kisses. I'll remember what's irrelevant to some.
Jokes and slick remarks, a sense of humor and sitting on the second pew on
The left side of the church. I'll remember how I was scared to let you go.
Scared to live life without you. I'll remember how I was scared of the mere
Thought of you being gone. I'm scared to love you because I'm scared to lose
You.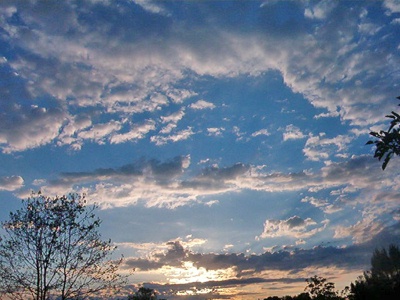 © Kaitlin M., Vincent, OH