loving lilac
March 23, 2010
As he reached for the small package of letters that were comfortably nestled inside his rusted mailbox, he could feel the tension of the air; the small town of little maple wasn't the same place he knew it to be when he was growing up. The rusted mailbox left small flakes and scratches on his hands. Always the right hand to take the mail out and the left hand to put the mail in. always the same. Forever. For always.
He could see his high school sweat heart, behind the blinds drawn across the kitchen window. He knew her hands were in the washbasin. He cooked, she washed. That has how it had been for years.
Ever since that day he came across her walking up to the school door before the first bell had chimed that ear piercing noise. He could see her in her ankle length skirt and wrinkled silk shirt, he knew that she would be the one. She smelt of the lilac bush. She let nothing show as the other girls did. Leaving what she hides under her clothes for the one that means the most. She was modest and he liked that about her.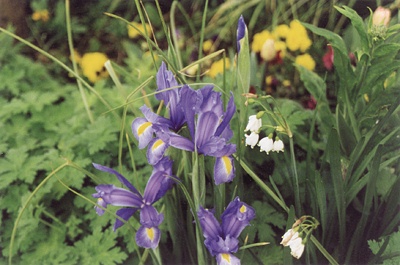 © Kelly G., Norwell, MA