Sanctuary
March 21, 2010
Here I am safe. Here I can let out all the thoughts weighing my mind down. Here I can cry, laugh, reminisce, yell, break down, and be strong. Because here there is no one but me. Me and the blank pages and my pen. Enclosed in my own world, here I have no worries, only release. Security and comfort with the familiarity of the worn binding, the uneven edges, the pages already filled with ink... My journal is my sanctuary.

It is my place to go when the world has left me alone. When my life lets me down I can count on it being right where I left it, waiting for nothing, no one but me. A silent listener, an inviting escape, a notebook.

Naturally I'm a nervous person. I struggle with anxiety, I stress over everything, I let little events eat away at my sanity, and most of all, I'm quiet. The suffer-in-silence type. But everything changes when I am writing. It's as if the moment I open my journal my surroundings disappear. There is nothing but me, my pen, my paper, and my thoughts.

It is a place I can be creative, for here there is no one to judge me, reject my ideas, or make me question… well, anything. I can write upside down, I can use colored markers, I can draw pictures, I can develop crazy ideas and plans for the future. And often I do. When thinking elsewhere, I stifle my creativity. Worries and fear of disappointing someone, or hearing that my ideas aren't good enough keep me from ever speaking up, but my journal is different. Only here can I be the real me.

It is also a place where I can be logical. I write about problems in my life, and I try to solve them. I make lists of goals. I brainstorm about ways to make me happier with myself, my surroundings, my family, my life. I vent about things that irritate me to prevent an explosion. And more often than not, it helps.

Currently I'm on journal number four. I've taken refuge in writing for more than four years, and I couldn't be more proud of the filled notebooks. They are my most prized possessions, chapters of my life that I never want to forget. My journal was then my sanctuary, is now my sanctuary, and I'm sure it will continue to be. Because there, it's just me, my pen, my paper, and my imagination.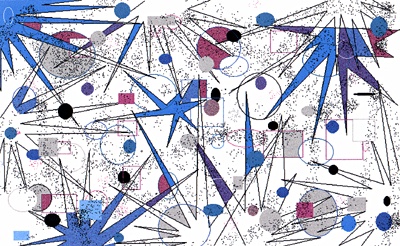 © Sierra G., Springfield, MA