One Of A Kind
February 25, 2010
Love: a profoundly tender, passionate affection for another person. Love has different meanings depending on the specific person. Whether it be love of a pet, person, sport, or item. Love is a very warm and fuzzy feeling, and is adored by many who experience, or experienced it.
At age four love for me was loving my mom. The one in the family that kept us on track, the one that would always be there for me when my dad wasn't able to. She was the one constant in my life. I remember it like it was yesterday. My dad was working in Oklahoma, as we were in Texas. That day I was sad. I was bawling my eyes out, and she was there to comfort me, and cheer me up. But even still, as she was in Texas, she wasn't always there with me. I grew up with nannies my whole child life.

At age ten love for me was science. I was mad for science. I guess you could call me a mad scientist! I remember one year for my birthday I got many books of science, and a microscope. Oh my love for science. I just couldn't get enough.
Now at the age of thirteen, my love is not science. The three years in between, my love has changed. Now my love is my girlfriend. We've had our ups and our downs, but we know that we truly love each other. Almost everyone says you can't be in love at my age, but honestly I would have to disagree. Since when was there a rule that it isn't possible to be in love at my age? Anyways, when I met her, it was basically love at first sight. It was one of those moments when you get all jittery, nervous, warm, and fuzzy. I was afraid to talk to her, but I overcame that fear, because love was stronger than fear, and I believe it will always be. We constantly talked and became best friends, and later on we were more than friends. A year later, we shared our first kiss with each other. It was magical. I felt warm and fuzzy, and a bit light-headed, and I had those fireworks everyone talks about. Indescribable!
I saved that kiss, my first kiss, for that one girl I've been longing for, the girl I had found.
At age thirty, love will be having a wonderful family, and kids. It'll be being with the same girl I fell in love with for eternity. It'll be a fairytale with a happy ending. It'll be being able to be a father and husband. It'll be watching my kids grow up and become successful. That's exactly what I want love to be at thirty.
As you can see, love has different meaning, but they all are connected in different ways. To me love means to have feelings or an attachment towards another, or an item. It's a specific bond that cannot be broken no matter what. That is my definition of love. I guess sometimes, you can't find love, love has to find you, and that's just what love did.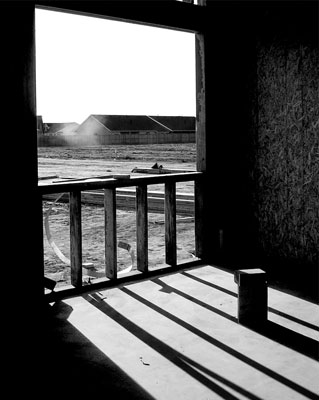 © Angeli B., Visalia, CA