Me, My Dad, And The Catfish
February 23, 2010
One of my most favorite memories is when my dad and I went fishing at our camp last summer.

It was a quiet early morning when my dad and I went out on the lake to fish. I was wondering if the fish really bite this early? My mom and brother were still sleeping soundly when we left. I was excited to be fishing alone with my dad and hoped that I could catch some big fish.

"Ready to go?" he asked.

"Yep. Lets go!" I exclaimed. This is going to be fun, I thought.

It took us about twenty minutes to paddle in our paddleboat to the small island where we like to fish. The sunfish and bass bite really well in the small rocky cove at the island. I was enjoying the calm, sunny blue day with a few white clouds. Arriving at our favorite spot, we hooked our fat worms and put our lines in the crystal clear water. It was fun to be there.

By late morning, dad and I had caught twenty rainbow sunfish and three flopping bass. I thought that was a good amount of fish. As we were about to head back to camp, I noticed something large and brown in the water near the boat. When I looked closer, I realized it was a giant, two foot long, mud covered catfish.

I could feel an adrenaline rush, and my heart was pounding at the thought of catching this big fish.

"Dad, look!" I whispered so I wouldn't scare the fish.

"Catch it!" he whispered back. I dipped my line in to try to get the catfish to bite but to no avail.

After five minutes of watching him sit in the mud near my line, he finally bit and gave it a tug. The catfish tugged hard on my line, which made the water cloudy as he churned up some dirt. I had high hopes that I would soon be reeling him into the boat. In a flash, he broke the line. He must have swallowed the sharp hook. Crud... I thought. He quickly swam away into the dark shadows where I could not see him. I almost caught that giant fish that exciting morning.

This was a great experience to be sharing with my dad. I am also glad that I now know that there are giant catfish in our lake. Next time, I will bring bigger bait and hooks. I hope to see that fish again next summer when my dad and I are on our next fishing expedition. It was a great memory I will treasure forever.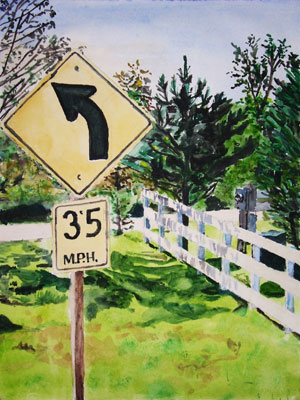 © Tim K., La Crosse, WI