Who AM I
February 12, 2010
This is a question i find myself asking over and over agin. I ask myself when im hanging withfriends at lunch. I look at my best friend, she is the silly one. i look at my "sister", she is the smart one. I look at my not so close friend, she is the brave one.they all know who they are and they stand up and show everyone else who they are.
Who am i though? which group do I belong to? Its as if im sitting at this table with my friends bu i barely exist. Their strong, brave, and silly personalities are over shadowing my unique style.
Deep down i would love to shine like they do and to be that girl who can fit into any clique.
Maybe in do time i will be the confident and brave girl my friends are and still be unique. But until then ill just keep wondering WHO AM I?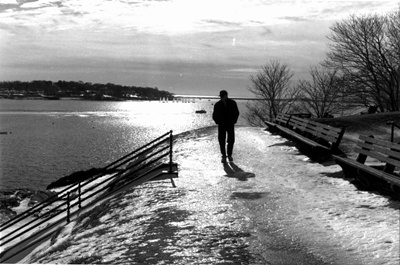 © Steve S., Marblehead, MA