The Place Misunderstood
January 19, 2010
"My headset isn't working!!!!!!"
… I yelled to my theatre director as I bolted across the rehearsal room. I turn the corner leaping up the green winding staircase unable to breathe. Rummaging through piles of tangled cable, I try to find a free cord. On the opposite side of the stage I see everyone frantically worrying. I finally find a sound cable that comes loose and dash under the stage hoping to get there in time. I push my way through the actors changing cords one by one as I finally am able to hear the calls of our stage manager. "Water GO," I hear, right in time for me to throw the glitter on stage. The action goes on without any audience member ever knowing what just happened.

Each time I step foot into a theatre I feel a cold chill run down my spine. My passion is working backstage; my hopes and dreams are in the theatre. There isn't a time when I do not wonder what is going on. Either I am the one making it work, or the one figuring out what is happening. The lights inspire, the magnificent colors changing the mood with a touch of a song. The harmonious sounds of the orchestra grasp your soul. The long hard work days with amusing professionals and quirky actors excite my true being. I am pulled into that cold corner…the dark box in the theatre that will not let you escape; this force that cannot be expressed. There is something about that one thing you love to do, the one thing you live for. Theatre is a key part of my life. I could live in Eppley Auditorium if I was allowed.

The family I have and the bond created by participating in all aspects of theatre means the most to me. People do not understand how groups of individuals with such dedication to theatre. Theatre is one of the exquisite joys of my life. I will always love the theatre no matter how misleading it can be. Theatre is the one activity I will always find a way to understand.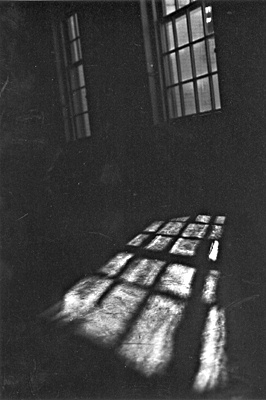 © Mary A., Fullerton, CA