I hate that you are not here
December 21, 2009
No, no, no it can't be I was just talking to him about a half an hour ago. You guys are always lying to me. Don't lie to me about my cousin Robb dying. Why was Robb playing with a gun? Was he even thinking about the consequences? Robb is alive I know he is. What the hell I can't believe they would lie to me! I want to listen to my cd to forget about all of this. I close my eyes and all I can see is Robb dead lying on the ground with a bullet in his head. Why is everyone lying to me about Robb dying? Robb is dead. Robb is in a better place. On earth is a better place to be than dead because you are with your family. I wish everyone would stop lying to me for once in my life. Robb is dead, Robb is dead. Keep repeating that and you'll believe it is all I think. Robb is in my heart. Robb will always lead me in the right way. Robb is always with me no matter if I want him to be. We can't bring him back and that is what sucks. I love Robb with all my life no matter what. I just wish he was still by my side. I always think what if I hadn't of met Robb will his death cause me this much grief? But, I never wish I had never met him. He is the best cousin you could ask for; he will always be there to back you up with everything.
I remember July 4th, having my whole family over and we were just having fun. Robb was so outgoing; he was the life of the party. Robb always did everything he wanted in life even if it was something he was trying for the first time. Even though I only saw Robb every 4th July, he was always there to give me advice about anything-even boys. Robb was funny, outgoing, and fun to be around. You always had fun with him no matter what you were doing. I remember filling up water balloons and having a water balloon fight with him. He even went all the way around the block because we kept chasing him. He found it so fun that we couldn't wait to see each other next year. Robb would give advice about guys, friends, even family if you needed advice. I miss playing basketball with him. Just chilling with him was amazing.
On July 23, 2009 that one phone call came that can ruin your day, even if you have had the most amazing day. One bad phone call changes your day, your life, and the whole world. That day was the most amazing day of my life. I just got finished playing basketball, my favorite thing to do. It was about 10:30 p.m. when I got in and I heard my phone ring. I picked it up and it all went downhill from there. I can't believe one phone call can ruin your day and your whole life. I know Robb is in a better place but who is going to give me the best advice I have ever gotten? I know that I'm going to miss seeing him every 4th of July but I know Robb is always there in spirit no matter what. I know that I will have the best time just for Robb and for me. That day I will probably cry, but a good cry.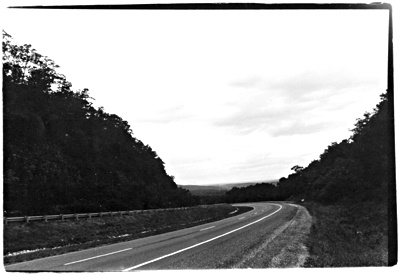 © Courtney R., Great Falls, VA