My Best friend and I
December 11, 2009
I was in the bus, which smelt bad. I was listening to
my ipod on the way home. I was excited to have a new friend. When I went home, I see my cousins there to. I went inside my house. I saw my mom getting her shoes in the closet. I went in the backyard; I saw my grandma watering her colorful roses everywhere. My cousins, my aunt, my mom, my sister Sonia and I got ready to go into my mom mini van which was so hot that I wanted get out and go into the freezer . When we got into the Kennel , we were a bit early . The kennel smelt like an animal veteran and I can hear dogs barking. The kennel worker told us to leave and then come back. " Mom I'm hungry, " I said, . We then went to Mc Donald to eat there . After , we went back to the kennel to get my dog Tobey . I wanted to let him out the cage but he didn't want to . He looked home sick . Tobey was a small dog , bright brown , lying down in the cage he looked lost . While in the car I said " let him out the cage " , . " No Sunny he might do his buiness in the car " . When we got home we played with Tobey in the backyard . " Lets play with him " , I said . Let see if he can play fetch " my cousin said .
Five days later …. " Sunny he our dog our reasonability ", Sonia said . I was in the room playing video games . My sister face looked as if she going to beat me up till I'm dead . I then went to Tobey but weirdly he would bark at me when I'm near him . I then realize that my dog hates me and its my fault that I didn't take care of him .



I then started to give Tobey a bath , walk , comb his hair , and brush his teeth . When I gave him a bath he would bark at me and get out the bathtub . When I gave Tobey a walk he started to give me walks . When I comb his hair he would bark at me and then runs away . I felt good and he liked me . Everywhere I goes he goes . I then learned my lesson that dogs are just like humans, they have feeling so don't neglect them.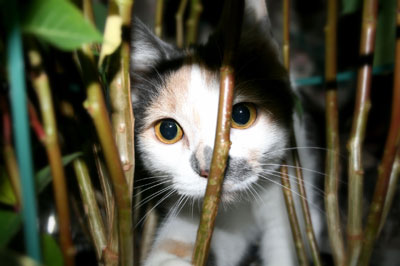 © Leah B., Kokomo, IN