A Testimony
November 19, 2009
What's that in your eye? Come, let me wipe it away with delicate touch as we walk to the rhythm of the cricket's chirp. We'll foxtrot our way across this wide open field, remembering that slow-moving song. How did it go? I want to break every clock, the hands of time would never move again. Oh yes, those hands, and your hands, moving briskly in a competition for my affection. It's a perfect night for strolling, a perfect night for first loves. This is living, living in a raw sense-- dismissing the breath in our lungs with the wind currents around our heads, mistaking the perpetual reality for blades of grass beneath our bare feet. There's the rain, falling, falling, falling over our two youthful bodies, and funny how we hardly even notice. I should speak, but you always have something better to say, and the night seems so surreal behind that perfectly sculpted silhouette of yours. So let us be consumed with each other, retracing our steps by the light of the firefly, and sealing the moment with promises so tender, so deep.

Alas, time is a fragile thing. Did I know that was the last time I was to see him, living, breathing? No, and even if I did, my stubborn nature probably wouldn't have accepted it. The idea of loss always seemed so far away, but everything appears distant when time's sweet ticking slows down for two entangled hearts. He was gone. Gone—gone—gone, gone as gracefully and as swiftly as he came. But this was life, wasn't it? Or was it something else? No. This, this was a whole different way of living. I was falling, falling, falling, and over time I had become the victim of an agonizing emotional paralysis. Tracing circles in the dust, rubbing fingers down the glossy images that were now the only means of meeting again. Yes, this was life. A road of black, a painful black, was surely the only road that lied ahead...or so I thought. Until one day, when—wait, what is this? This consciousness, what is this? A light? No, I told myself, it couldn't be. But it looks like a light. It was cold and damp, this state of mind, this solitary place of black hue, so where was this light coming from?

Mind transcending. Light growing. Life changing. There were no words, just thoughts. Could this be? Could this really heal me? Every effort, every doubt, every fiber of my being argued against what I was about to do, but not one was strong enough to keep this moment from happening. Now I knew what needed to be done. The darkness must be conquered. It must no longer reign.

I looked down, and suddenly the hands that had once laced themselves so tightly in another's embrace became clasped palms, holding onto a position of prayer in the most sincerely human way. I never believed a lamb could heal with touch as gentle as the falling, falling, falling of raindrops vicariously against my window. But oh, in such a dark season, how sweet it is to hear the sounds of darkness emerging into something most beautiful, as the words "I need you, need you" poured from my lips the same as it dripped down my ivory cheeks. Rain again. But this time, healing rain. Falling, falling.

Falling, falling, falling fell down the rain, so drowned my soul in this river of sanctity. Falling, falling, falling, what was once lost was now found. Falling, falling, falling, and now, suddenly, I no longer feel so alone.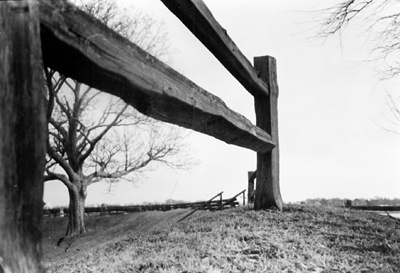 © Jessica H., Marblehead, MA