Bad Morning
November 10, 2009
I woke up like every morning, ready to go to school and get some phone numbers.
I was getting ready in my apartment, brushing my teeth and my little brothers teeth too. When all of a sudden my sister came in saying she was gonna go to work and she was gonna leave my niece with me, I didn't have a choice so I was like I guess.
It was still early so I didn't worried, and the night before a friend called me saying that he was gonna pick me up so we could go to Mc. Donalds in the morning.
I grabbed my little brother and my niece and walked with them all the way to the next apartment building, where the lady that takes care of my brother lives. She lives in apartment # 305, I told my niece to knock and nobody was there I stood there waiting for someone to come out but nobody did. I didn't have a clue of what to do next.
I got really worried knowing that I couldn't take my brother with me to school, and my sister and mom were working. Then my friend angel came and he said "Lets go, what are you doing it's gonna be late."Don't you see my brother and my niece no one is here that can take care of them. I told him if we could go to his house to use the phone because in my house the stupid phone wasn't working.
We were finally at his house after like 6 minutes of walking he lived right behind the wendy's beside my house. When we got there he gave me his moms cell phone, I called my mom and told her what had happened, she told me to take them to 7-eleven the place she works at, she was gonna take care of them.
I finally got there its far from my friends house I t took us like 20 minutes to get there, I checked the clock and it was 8:59 I minute 'till school started, I couldn't make it to Mc.Donalds and school was a little bit far from 7-eleven.
I now know that I should take it easy so I don't cause problems to myself.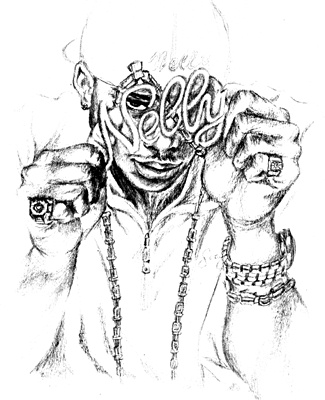 © Jessica C., Concord, CA