Losing Control
November 8, 2009
Too many consistent thoughts, even home doesn't feel like home. I lock myself in my room because I don't want conversation. They want the person that they knew a long time ago. What if that girl's dead or in a coma. I've lost that happy go lucky girl, she went to college and didn't come back.

I want to get up and go, but where to? I want to pick up the phone and dial, but dial who? I'd love to vent out every thought that speeds through my mind, too bad I can't talk that fast. I want to get in an argument with someone and win, but about what?

I never feel completely content, I never go to bed wanting to wake up the next day. I want to cry, but once again, I have to have the whole world on my shoulders to let loose a tear. I'm a mess, I'm messed up and lost. I'm angry and annoyed, irritated and numb. Careless and don't know how to feel love, emotionless and can't see what everyone claims I am. There's no vulnerability when you can't feel anyway, not feeling abandon or betrayed when you trust no one. There are no promises, no guarantees. There's truth and there's hurt, mistakes versus on purpose and don't care.

No, I can't tell those who 'care about me' what's going on in my head. I can't tell them how I always think about a bottle of pills to drag me to the grave to end it all. I have to fake it, I have to put the actress to work. I have to pretend that the beating muscle in my chest isn't sore and burning. Sure, they can try to imagine what it's like to feel so s***** most everyday. They can't imagine feeling it for two months, on pause watching life run, frozen in the moment I woke up in college and didn't know who was in the mirror.

So much drama since I can remember. Always teased and bullied through out school. Never comfortable in my own skin, faking sick everyday so I could go home and hide. Pretend I had to go to the bathroom to sit there for ten minutes wishing I was at home. Girls continuously hating me because I wasn't one of them, I lacked their confidence, their desire to wear short skirts and tons of makeup. I lost friends all the time. From spending my seventeenth crying having a panic attack in the counselors to rumors about lies, to emails and texts pointing out what a failure I am.

I find myself enjoying life the first two and a half months of school then suddenly I'm in a psych ward because I once again want to die. I'm not cutting anymore though, not burning or snapping or biting. This time it's pills, the notion of taking down a bottle of anything that'll end the bulls***. That's what life is, bulls***. Love is foreign and dangerous, harmful if swallowed. I am alone, walking my own dark stormy path. No one wants to accept that maybe I am a darker version of everyone else's shining smiles. I don't sleep, but I'm so tired. This level of depression feels just about unbearable. Maybe it's because I can't feel that I'm always too warm, always hot or sweating. Enjoying a cool breeze and a cigarette. Killing myself slowly, watching the smoke create a cloud outside my lips. I don't want to quit, I don't want to give up cigarettes. What I want, I can't even define. Can't be trusted alone, yet don't really like seeing too many people. I don't know what the real world means. Maybe what I see of life is what the real world is really about.

I'm deaf to what happiness and jolly is suppose to sound like. Blind to seeing the beauty in what seems to make so many happy. Life was never easy, trusting was never simple, loving was never forever. All of this would sound like hell to anyone who isn't so lost. Why should I care?

I'll go from feeling somewhat decent to why bother. Starring aimlessly for minutes, emotionless and numb. The only time I feel any sensation is when I'm in the arms of a guy making out not caring. His hand all over my body, our bodies pulled in together like the world depends on it. That's all that feels good at all. That's all I want everyday, some call it self destruction, some call it fun in the car.

Nothing will ever be what it used to be, what a shame.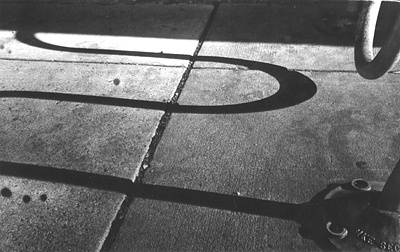 © Photo by Sarah S., Marblehead, MA