Can't Live Without You
November 2, 2009
It was an unusual warm and sunny day on Tuesday, January 11th, 2005 when my life changed forever.

As I was arriving home from a typical day of school I noticed my cousins leaving my house downcast and dismal. I was wondering "what was going on." I was so confused. Then when I got inside my mom sat me down on our living room couch. As I looked at her I could tell that she was visibly upset, and I could tell that something was wrong. She told me in a voice a little higher than a wispier that,"Ganny had passed away earlier this morning about eleven o-clock."

After that I went moderately up to my room and barricaded my face into my pillow for about an hour or so. When I first heard those words my stomach started to cramp and I got very upset.

My grandmother was one of the most munificent people I knew. By her being very unselfish she was also very kind. Whenever she had something someone else wanted she would be munificent, and share it with them without an argument.

She went through a lot. She has four children and seven grand children. She would have five children, but when her son was seven he drowned. Also a couple of years later she got into a sever car accident. In the car accident she broke her back, her arm, and her leg, because of the car accident she was unable to drive again.

My grandmother was also very supportive. When I first started karate and wanted to quit she encouraged me to keep going. On Christmas she got me a belt holder for my belts. And for the next Christmas she got me the same thing for the rest of my belts.

She was also a very fun person. When ever we would go over her house she would always find something for us to do. When we had family reunions she would take us to the games and hang out with us. She would treat us to cookies if she had any around the house.

My grandmother was the hardest person to let go of because she was very special.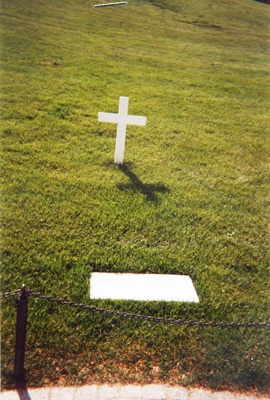 © Whitney T., Glenpool, OK