Friends.
November 1, 2009
Everyone I talk to isn't on..they usually aren't on 4for dayz and it drives me nuts cuz this is the only thing i have left 2 do in this house n i have no friends cause they are all liars && i only hang out with them at school cuz they're the only friends i have. if you hung out with us you'd think 'God These People Are Effin Crazy!'

I'm crazy yeah but that's when I'm having fun. I'm just a normal teenage girl and i make mistakes but who doesn't? I'm shy sometimes around new people. but I'm kinda not shy once you get to know me. i love to have fun and laugh with people who are true to me:) my best friend...well...he is my life.

I'm nothing like the people i hang out with.
I'm not a backstabber, I'm not dumb who thinks violence is cool and weed is something all guys should do. Lucas, Caitlin, Morgan, Jayme, Toni, Ruby, Scotty, Tyler, Jacob, Devin, Toby, Christian M. and all the others are idiots who only think about themselves and I don't. If you ask the first 6 people on my top friends they'll tell you im not selfish. I care bout them and that really sucks when you have to make friends online just because the ones at school don't like you and don't like how the real you looks.

At my school people claim that there's no such thing as "POPULAR" well there may not be in their eyes but in mine there is. To me i think my school has "CLIQUES" just like the schools in movies because if you looked at my school you'd think you we're in a movie.

I love my friends on here. They mean the world to me but I want friends I can hang out with on the weekend. Hell I'm 14 and I've NEVER had a bday party where my "friends" came && i NEVER had or even been to a slumber party I've been to a bday party/slumber party but its not the same as just a regular slumber party and its all cause i don't have friends who want to come over.

Now Yall Know Why I'm On Myspace Constantly.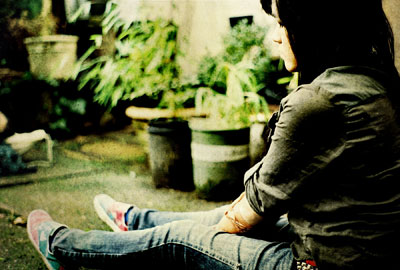 © Hailey J., Lake Oswego, OR