How I Met My Bff Missy
October 16, 2009
The day I met my bff Missy was a day I will never forget. I was in 8th grade at Horse Heaven Hills Middle School and Missy was in 7th grade at the time. I was waiting for the city bus after school because I had stayed to finish a test. Missy walked up to me asked if I liked a band called Green Day. I lied and told her that I loved them. She has taught me a lot of lessons and given me some good advice. She has also been a rally good friend to me over the years.


This past summer we grew closer than ever. One of the craziest things that happened was when Missy, Bryn, Jo Jo, and I all got in a car crash together on the first day of summer. At that time we only saw each other occasionally because of our busy tennis schedules and her A.P. classes and homework. For some reason after the crash we started spending as much time as we could together. She would always text me and asked if I wanted to go do something. Of course I always replied yes, we couldn't stand being apart. We always had fun together like going to a party or going to the mall.


Over time I learned a lot about myself through Missy. I discovered my musical interests with her. I used to like country music, but now I only listen to rock, metal, and techno. I've learned a lot of good lessons from Missy as well. Like things may not always go as you hope they will, when I broke up with my boyfriend Ty after I thought he was cheating on me, Missy set me up with a Goth guy named Damien. We instantly connected. We always with Missy and her friend Bryn, We spent a lot of time together just talking and cuddling me and Damien that is. Missy and I have always been into a guy that loved to cuddle. Damien and I would text all night telling each other that we loved each other and that we missed each other and how much I missed him and how I wished he was with me. We had always hung out on Sunday due to everyone's busy schedule. Damien would always clear his busy schedule just for me. But one Sunday night this all came to an end. We were in the JC Penny's parking lot just talking. Damien and I wanted to be alone so I told Missy to go do something with Bryn. Damien proceeded to talk to me and told me that he wish we could spend more time together. I told him that I was sorry and it was because I was working my new job at Ross. He then went on to kiss me and after he pulled away, Bryn came back over. I told him, "Hey we were in the middle of something." He said, sorry. Damien then went on to tell me that we needed to talk. I told him ok, about what? He didn't answer my questions. But then he told me, "I hate to do this to you, but I just don't felling anything and then he kissed me one last time. Missy and I then went back to my house to talk about the breakup. Neither of us could figure out why Damien had broken up with me. Missy told me "Don't worry he'll probably be back with you in a week". Missy told me not to worry that she would set me up with another guy. I cried and she was there to comfort me.


Missy has also given me good advice on how to live my life. I get stressed out really easily and have always had a hard time eliminating stress. Missy told me what she does to maintain a low stress level. She told me to live your life day by day and not to stress out about the little things. I have taken this advice to heart. It has really helped to reduce my day to day stress. Even when things are going rough, I just remember Missy's advice to live your life day by day.


We also went to Prom together in 2009. It was the most fun nights of my life and being there with Missy made it even better. After prom we decided to go see one of Missy's good guy friends' Gabe. Missy had a great idea that we should kidnap Gabe for a while for the fun of it. So we picked up Gabe at his house and had some awesome fun.


I couldn't see my life being the same without Missy as my bff. We spend a lot of time together and have had some good memories. She can relate to a lot of the issues I have and helped me through hard times, after both of us graduate from high school we plan on becoming roommates with our boyfriends.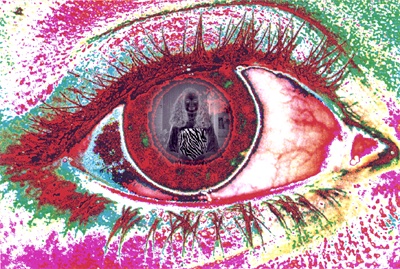 © Cassie H., Carmi, IL