A new form of something old
September 24, 2009
The people who have hurt me the most in my life have been the people I trusted the most. From my ex-stepmother, to my ex-best friend, to my ex-boyfriend, I have been hurt by people who I thought loved me, or at least liked me.


When my step-mother and my dad got divorced, I was a little five year old girl. My stepmother promised me that she and I would always stay friends. For a while, her promise was true. She lived fairly close-by and she let me come over often enough. I even slept over at her house once.


Then she got a job in Arkansas. She moved so far away, in a kid's brain. We wrote letters for a while, but then I stopped getting responses. When I was twelve, my dad found her e-mail address on the internet. I e-mailed her. We ended up talking on the phone, until she decided it was over. She said I was calling too much. I wasn't. I swear, and my mom and dad agree. Unfortunately I still miss her sometimes. She was someone I loved, and trusted. She was an important adult figure in my childhood, for the short time she and my dad were married. Sometimes, when I feel like I can't talk to either of my parents about something, I still wish I could call her. I thought she was someone who cared about me. I'm still hurt.


The next person who majorly betrayed me was my so-called best friend. Let's call her by Abby. Abby and I were best friends in fifth grade, or so I thought, until Abby started spreading nasty rumors about me. She told everyone that I was having sex with a boy in our class. Biggest lie ever. I still thought boys were gross creatures back then. Abby also said that the boy and I were doing other things, I don't think more detail need be given.


I was so scared to tell. I was afraid of having no friends, but then I realized that as it was I had no real friends. I told the principal about the things Abby had said, and the principal got Abby in trouble at home, and at school. Telling on her was so scary, but then, once I did I ended up with three new friends, one of whom, I'm still really close to now. Abby still comes to mind every once in a while. I'll hear a Hilary Duff, or Shania Twain song and I think of my elementary school best friend.


Recently, I got my heart broken in a new way. Love. Romantic love, not friendship, or family love. Each kind of loss and hurt is different. It turns out that a guy cheating is a new and different kind of hurt. It hurt worse when I found out that he had been dating her for a couple weeks. The chicken didn't break-up with me, he just strung me along.

I just realized that though no guy has ever broken my heart before, I have experienced people I trusted breaking my heart, in different ways. It's been two weeks since I broke-up with him, and I'm already noticing similar patterns to my other heartbreaks. It's funny; I thought heartbreak was new to me. Turns out, this is just a new form an old favorite. That is comforting, I must admit. Knowing I have experienced somewhat similar heartbreaks reassures me that it will someday be all better.

I don't feel very betrayed anymore, when I think of my ex-best friend. Thinking of my ex-stepmother, only makes me feel slight twinge sadness. Those feelings don't pop up very often anymore. Soon I'll get to the place where thinking of my ex-boyfriend will be like thinking of my ex-stepmom or ex-best friend: I'll think "Oh, well, too bad," and move on with my day.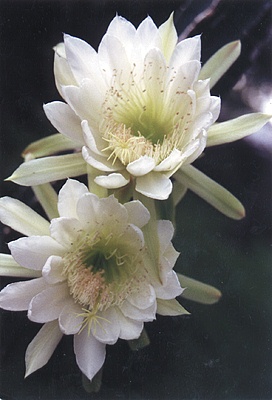 © Lindsay T., Vernon, TX