Just Think
June 23, 2009
The sky was blue and held a scattering of dull white clouds. Dark gray clouds were approaching from the mountains and would probably unleash themselves upon us very soon.
I laid outside on our hammock and gently rocked back and forth. The air was warm but breezy from the oncoming clouds.
My medium-length brown hair flitted around my neck and face as the wind blew around me, obviously not able to go through me. I wore some ripped jean capris and a blue tank-top. My bare feet were resting at the very end of the hammock and my arms were sprawled out beside me. My blue eyes stared out around me, while my mind wandered elsewhere.
On my mind was everything from what my dog was doing at the moment, to the stroke of luck my aunt and her boyfriend had with a goldmine, to the fact that I'd never had a boyfriend before, to my favorite show that was on that night at six. That's usually how my thoughts were: intertwined and sometimes confused. But I was indeed thoughtful.
My thoughts strayed to my teeth and how much my braces were hurting them, and then drifted off into missing my friend who was with her dad for the summer.
I missed my own dad, who was in Mexico with his girlfriend, and I wanted to go grab my dog, but I was too lazy to move. I began to think about the book I was reading, different from the book I read yesterday and different from the book I would be reading tomorrow. Another idea for the story I was writing popped into my head and I repeated it in my mind a few times so I wouldn't forget, but of course I did.
I was deep in thought about the end of the world when my cell phone vibrated in my pocket. I knew it was a text because of the slow repeating vibrates that came about with a text message rather than the long, slow vibration from when I got calls, so I took my time pulling it out of my pocket. The front part of my purple phone case slid off in my pocket like it always did, and I fished it out and slid it back on before flipping open my bulky phone to read the text message.
It was one of those irritating forwards I always got from my friends and I exited out of it before even reading it. I looked briefly at my red tulip background before flicking my phone closed again and setting it on the green and white tarp of the hammock beside me. My lips were dry so I dug around in my pocket for a second before pulling out my tube of spearmint chap stick that I always carried around with me after I had a bad experience with some seriously dry lips.
The gray clouds now covered the sky above me and I waited excitedly for the first drop of my favorite kind of weather: rain. When it fell, I smiled and basked in the soothing water droplets slowly falling on my arms and legs and, well, the rest of my body. The rain steadily came down, not pouring, just slightly above a drizzle. I closed my eyes and sighed contentedly.
I let the rain fall on me as got back to my thoughts.
My bottom molars were aching from the tight rubber bands that pulled the back of my bottom row of teeth towards the front of my top layer of teeth, or vise versa, depending on how you looked at it. I rubbed my jaw with my index and middle finger and sighed again.
The glitter nail polish on my short fingernails was all chipped and gross-looking but I hadn't had time to re-paint them yet.
There were plenty of things I could have and probably should have been doing like cleaning my room or my bird's cage, or getting some exercise, or something like that, but I was really just in the mood to think. I had so much to think about that sometimes I really just loved to sit and do just that.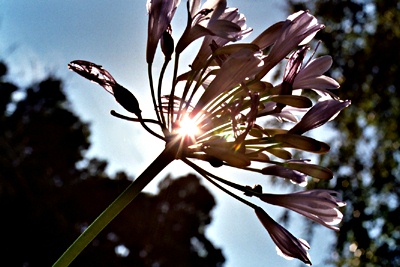 © Brandon W., Redwood City, CA