Hosting in Wauconda
December 18, 2018
(Inspired by Nickel and Dimed)
Picture an alcoholic's paradise, and I don't mean an upscale brewery filled with fine alcohols. Instead, a grimy bar slapped right next to a highway. It's filled with all the cheap beer and nachos you can eat. From a customer's perspective, it's a great Friday night hangout, with music and dancing. People can sit at the bar and watch the ball game and have a smoke with friends, but to a sixteen year old girl, this is hell.
On the outside the restaurant looks like any other- nice, but casual, calm but upbeat. From the worker's standpoint, this bar is like that old white fridge you have in your garage. Starting from the outside, it's looks fairly put together. Maybe it's a little dusty or it has some dents around the edges, but for the most part it's in good shape. This is what the customers see. When they walk into the restaurant it not only looks fine, but they are greeted by the hosts. The pretty ones hired to make the restaurant look good. Thats me. But as you go deeper into the fridge you see a jar of who knows what, all the way in the back. It's leaking a strange colored liquid and gives off a funny smell. No one wants to look at it or go near it in fear of ruining their appetite. This is the kitchen. You walk in and right away and are paralyzed with disgust. You take another step and are greeted by an unfamiliar substance on the ground. As you tiptoe around- as to not slip and fall- your distracted by the yelling the blasting of latino music. The air gives off the scent of beer and nachos mixed with the unfortunate smell of sulfur-filled well water. It's so thick you can almost taste it- and your considered lucky if you escape without being cat called.
The job of hosting is not all that bad. Taking people to there seat is a simple task, but this is not the only thing that fits my job description. Hosts at this restaurant, although it is not explicitly stated, are there to help out pretty much wherever they are needed. I've washed dishes in a little romper and heels. I've bussed and washed tables using my bare hands. Not to mention, I have to keep track of who's being seated, what server they get, where to put people with reservations, I have to answer the phone, take carry out orders, roll hundreds of rolls of silverware, all the while looking nice to keep a good image for the restaurant. All the other workers smoke. Our boss, a fellow smoker, is ok with waiters taking multiple 5+ minute breaks to smoke a cigarette, so much so that often times I am going outside to retrieve them because of a customer that has been waiting for them. I often wonder if taking up the hobby and being able to get even a 5 minute smoke break on my often 10 hour shifts (ones that although I should legally have a break I am not given one) may be worth the toll that smoking has on your body.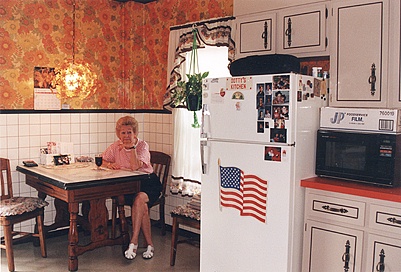 © Sophie K., Cambridge, MA