The Most Impressionable Last day of School Ever
August 29, 2018
Before I knew it, it was the last day of school. It seemed that just a moment ago, I was still carrying the heavy burden of two final projects on my shoulders and worked for hours continuously to get them done on time. It's intriguing how fast time flies by whenever I am extremely busy. What I found somewhat problematic, though, was the fact that everything went downhill way too quickly, almost instantly. Once I turned in all the projects, I had not much to do the last two days of school, because it was dead week and so the teachers were not allowed to give homework. I felt like a deflated balloon, like suddenly all the air, the pressure, and the intensity was gone in a flash.
Nevertheless, my eleventh grade last full day of school was especially magical. Because my friends and I had left thoughtful messages for each other the day before, we all felt especially happy and comfortable together during this last day of school. The atmosphere was the warmest in ages compared to the exhausted, seemingly lifeless aura many friends radiated off consistently this year, since it was the busiest year we all ever went through.
The feeling of closeness was especially evident at the lunch table. For the first time in months, I could almost guarantee, the bunch of us all sat at the same table. Recently, many either ate with another group of friends, or were busy doing their work elsewhere. Thus, I felt sincerely moved and thankful. I had a hunch that we all wanted to eat our last school lunch of the year together with our closest friends, because it can't be a coincidence everyone showed up. Our lunch table was also more vibrant than it had been in a long time, maybe even the liveliest of the whole year. We were having casual chats about almost random stuff, from anime to summer plans, yearbook messages, and about school. Laughter was frequent. Everyone beamed with happiness and radiated off vitality and enthusiasm, starkly contrasting with our usual fatigue and somberness. I hungrily absorbed in the details of this rarity, storing them away as a precious memory.
Classes on this very day also assumed an extraordinary atmosphere. Mr. Yang gave us a heartfelt farewell speech near the end of Math class. "I treat you guys as if you all are my kids," he added earnestly, "like how I treat my nephew! Because I don't have any kids," he grinned. We laughed. It was seriously heartwarming to hear such lovely comments from our teachers.
AP Lang class was especially memorable. Before the class bell rang, I walked into the room with a nervous excitement. "You look troubled," Connie commented, catching me off guard. "Wha..? I-I'm not," " I answered while trying hard to suppress my overwhelming urge to giggle. Why is everyone here? I thought we planned to all arrive late or something….maybe? Oh well. I gazed every once in a while at the doorway expectantly, waiting for the show to begin as I tried to maintain an expression of simple pleasure and nothing else in order to not further arouse the suspicion of Mr. Costello, my AP Lang teacher, who seemed to sense something was up. My eyes probably gave me away nonetheless, because they most likely sparkled mischievously. I can't wait to see just how happy Mr. Costello gets after his sees what we've prepared for him.
I rested my head on my folded arms flat on the table and peered up to see Yiyun's two fore fingers pointing towards me. "Woah, Yiyun! You wanna play chopsticks?" I asked in astonishment. It's the first time this year Yiyun prompted me to play a handgame. I quickly stuck out my two fingers as well. "Wait, which version do you want to play though? Because there's two versions, one where you add numerical value to yourself and the other where you add numerical value to the other person."
"Bah, what's that? I'll teach you guys a better game. We used to play it in highschool." I glanced at Mr. Costello and blinked in disbelief when I realized he was the one who spoke that sentence. Ehhhhhhh……?!?! Wh-What's happening??? "Yiyun, turn towards me," Mr. Costello commanded as he reached out his two palms, "Come, place your fingertips on my fingertips." Mr. Costello guided Yiyun properly and continued to explain and demonstrate this supposed "hand-slapping" game. Meanwhile, a small crowd of intrigued students had gathered around. "Wait what wait what?!" Danny scrambled over to watch. "Woah, what's going on here?" Jackie's eyes widened curiously at the small crowd of people as she entered the classroom. I smiled and chuckled as I stared at the ongoing game before me and my peers, even more excited and delighted now. What an unexpected turn of events!
The playing stopped as recess came to an end. Around two minutes after class began, Mr. Costello glanced around, then asked confusedly, "Where is everyone? Is this all we have? So many people doing NHD (National History Day competition final round) ?" The edges of my mouth started curving upwards. Then, as if rehearsed and timed perfectly, the door swung open with a bang and Albert walked in all upright and proud and declared loudly, "And now I shall commandeer the class. As you know, Mr. Costello, today is the last full day of school. Thank you for teaching us this year and for all your investment in and care for each one of us. The class has purchased you a gift to express our sincere gratitude." Albert then handed Mr. Costello a small black box, from which Mr. Costello pulled out a royal blue tie. Cheers and applause erupted. "Oh, woah! A tie," he said, and then began tying it around his neck. "It doesn't seem to match my shirt today that well, but it's nice. It's a nice color, one that would suit my other shirt well." "Wear it to our graduation, Mr. Costello!" Vanessa requested. "Yeah….sure, of course! I'm definitely going to wear it to you guy's graduation day," Mr. Costello affirmed, appearing to be quite pleased but not showing it that obviously in his expression. His happiness became more evident, though, when he then decided, "Actually, I'll do this old school style (not quite sure if this was the exact words??)," and wore the tie like a headband. Surprised by this bold act, we all laughed and rooted. I sincerely thought it was funny. In my eyes, Mr. Costello wore the tie ninja/karate style, which made him look like a youngster. The idea tickled me.
After a moment, Mr. Costello kept his tie. I could sense how he had gotten emotional. "Listen, guys," he said in a very serious tone. The room became deadly silent. I swallowed. All eyes fixated on him. He then began his short speech, "Thank you all for the tie, of course, but most importantly, for a sincerely wonderful year. I just want to say that, you guys are one of the best AP Language classes I have ever taught. I'm serious. You guys are outstanding, from your writing capabilities to your sentiments." Mr. Costello gazed around the room and glanced in my direction very briefly out of the corner of his eye. A corner of my mouth curved upwards a little and I continued staring at him attentively. He then continued, "Although it's sad that I won't get to teach you guys next year, as I am no longer the instructor of regular twelfth grade British literature, I want you guys to know that my door will always be open to you. You all are greatly welcome to come ask me for advice and help on your college applications and on your writing in general. It's only for you guys though, not the whole eleventh grade. Only your class. And of course, thank you all very much for the tie, once again, and I will definitely wear it to your graduation day. You have my word. On that note, I wish you all a phenomenal summer and know that I can always be a resource to all of you!"
The room exploded for a moment into applause, whoops, and a few replies of "You have a great summer too, Mr. Costello!" Then, Mr. Costello began playing the next part of The Crucible movie while a bunch of us stealthily worked on another surprise for him. Every once in a while, I snuck a glance at the cluster of figures at the back corner of the classroom hunched over desks, scribbling furiously. At the jingle of the class bell, Jane cried, "Mr. Costello, we have something else for you! We finally finished it!" The noise level decreased significantly then erupted into chaotic cheers as Jane handed over the artistically drawn handwritten card that contained messages for Mr. Costello from every member of the class.
Mr. Costello briefly examined the card's layout and once again seemed a little caught up with emotion, but appeared to still maintain his composure. "Wow…you guys…" he smiled, "once again thank you all very much for an amazing year and wish you all a great summer!" He then packed up his stuff and walked out the door under the morning sun.
On the bus ride the day home, I had fun interacting with my good friend Joy Tang. After stepping into my family's apartment unit, I put down my stuff and went to stand in front of my bedroom window. I stared at the surroundings and pondered and reflected upon this extraordinary, special day, realizing a few things this day and this year has taught me.
1. You never really know what others are capable of giving you. You never know what you may actually be capable of. So give everyone and yourself a chance.
I never expected to form the bonds I made this year with certain teachers and friends, and most importantly, I did not at all expect the exceptional maturity and wisdom my friends possessed. I'm glad I asked people certain questions and had the right talk with the right people.
I did not know that I am capable of willingly writing an over 6000 word essay that has great meaning to me. It sums up a great part of my observations and thinking over my years in school and documents my experiences.
Mr. Costello probably didn't expect to receive all that we gave him. Meanwhile, I did not successfully anticipate what I have obtained from this tall, bald, kind, and fatherly man with beautiful bright light blue-green eyes.
2. The day of parting is indeed usually when people grow fonder towards one another. They suddenly realize what they're going to lose - a certain routine part of their life will be gone likely forever.
For my case, it's my particular eleventh grade schedule, including the teachers and classmates, that I won't get to experience in the same way ever again.
3. Absence does make the heart grow fonder. Sometimes. If the person is always there, you may be numb to their presence and be eventually unappreciative of their company. After they're apart from you for a while though, you'll likely realize what role they play in your life and how important or unimportant they truly are to you.
They reunion of my closest friends at the lunch table was surprisingly heartwarming.
4. School has indeed become a home, housing a community of teachers and friends who I hold dearly to my heart. Nowadays, I often say hi multiple times to many teachers in the hallways, because I have been taught by the majority of middle high school faculty throughout my six years at this middle high school. These lovely adults here have watched me grow, know me well, and have showered me with kindness. Classmates and schoolmates in my opinion are not really included in the community of mine. (Reasons elaborated elsewhere.)
5. There is indeed a transition period between school and vacation. The pacing can be very different and the degree of mental stress varies.
The start of dead week as mentioned in the beginning paragraph of the essay marked the transition between "school mode" and "almost-vacation mode" for me.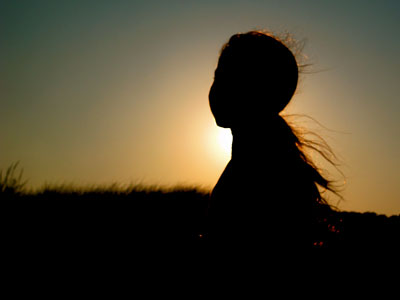 © Barrie T., Scarsdale, NY