We're Simply Malaysians!
August 17, 2013
Well in this interview session, I was blanked on deciding whom to be interviewed. Soon I heard of some dialects and also slangs at Kelantan, an east- state in Malaysia. Therefore, I thought of interviewing some Malaysians on those things because it sounds really interesting and this could be some general knowledge to the pleasant readers. I've tried to translate our favourite phrases as best as I can for you so, colloquial or not, have you got your dialects on?

The first lucky person, Mohd Adlizul Ihsan bin Roslee, 28, an electrical engineer at SONY Corporation was interviewed. The questions being asked - Have you got your Manglish on? In your opinion, how does Manglish being made of?

Yes of course I do. Well Malaysia is all about its people, places and cornucopia of food, but that's not all. Multi-cultural in every sense of the word, our languages and dialects through the years have undoubtedly intertwined, diversified and come into its own. That's what makes our Manglish so unique as it's not specific to any community but is actually a bit of a mish-mash of everything combined.

Next, a broadcast editor named Ummi Afifah binti Roslee, 27, volunteered herself to explain about the Manglish language used by Malaysians. " Manglish is so cool to be learned you know! It was formed randomly by the Malaysians" " Somehow, it makes us to know each other tradition regarding the culture by itselves," " Most of the old folks have much bigger knowledge on Manglish terms. Their vocabularies are classic and hard to understand. Some of them are really funny!" "This can symbolize the culture and tradition in Malaysia, thus people nowadays should maintain this as trending" " I love to use ' Aje memang'. In English, this Malay phrase means "It was bound to happen","

Let's proceed to the next society, where lots of people favourite the Manglish languages. Out of the many Manglish words you've known, which is your personal favourite? John Stephen, I like to use 'abuden' when interacting with my friends at school. For your information, 'abuden' is a Manglish term for "If not, then what?" Nurliyana Abdul Rahman- I like to use 'kaw-kaw', 'cin-cai' and 'kantoi'. "Kaw-kaw" stands for "really good"; "cin-cai" means "simply"; and "kantoi" is a Manglish phrase that one uses when a secret has been discovered! The last person – Nadia Salwa Mohamad, I often used 'Gerek Seh !' when I feel something's great. Well it is a Malay slang for "That's cool!" Hold on guys! I have something to tell you. Have you ever heard of 'chatime'? It is a brand of drink right? But this is one of our Manglish phrases too! It simply means "Let's go for a drink!" Cool right?

So guys! You've knew some Manglish phrases that been used by Malaysians right? I hope you guys would enjoy this session to the max. Thus, use this in your conversation with any Malaysians so that it would be much fun! "Aci tak?" Well it means "Can or not?" Enjoy and stay tuned with TeenInk ! Goodbye and hope to meet you, cool readers in next session!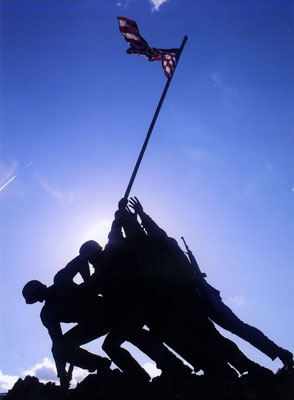 © James M., Glendale, AZ