Collin McCullough
May 23, 2013
Collin McCullough is a sophomore at Arrowhead high school. he was born on May 23, 1997, in Waukesha Wisconsin. He lives in North Lake, has a brother and a sister, and is 15 years of age. McCullough's mother is an alumni of Arrowhead High School, and his father attended Fond Du Lac High.


McCullough is in his first semester of sophomore year at AHS.

"Depending on the activities you partake in, life at arrowhead can be very stressful. Your environment also takes effect. Sports, schoolwork, relationships, the other gender, parents/family, and other stresses add issues to the days. I do, however, enjoy the challenge." McCullough says.


Opinions about Arrowhead differ through the years. Depending on what you do, how much you participate, and what you do when you participate, your high school experience will be different. McCullough's experience so far has been moderately normal.


"I participate in Cross Country, Track and Field, and i used to play basketball, freshman year. Now I will just do Intramural Basketball. So far, my favorite memory of high school was watching the boys and girls cross country teams win state in 2011. The atmosphere and the knowledge that i was a part of that team made it even better. My sister is also part of the girls team, and she actually got to go with the team to state, and knowing that was really special too."


High school is also a time where one can find who they really are and figure out what they want to do in the future. McCullough is already planning for that bright future.


"Since high school started, I have changed to a more outgoing person, gained new friends, and started working a little. But, for college, i'm not quite sure where I want to go, but for sure I want to be an engineer or architect. Its always been my dream. However, writing and music fascinate me. I would love to incorporate those two aspects into my college career."


McCullough seems to have his future mostly planned out, but for now, high school is just what he is looking for.


"I love the aspect of high school. I do not, however, like many parts of Arrowhead. There are lots of things to do though. There are some really great people, many opportunities, and I love running. The cross country coach, Mike Mulrooney, is also great. But, the most important aspect for me is the social part. The experiences with people shape you and get you ready for the real world. I know it helps people out of their younger shell."


Getting ready for high school is also a big thing. Expectations can be made or broken. McCullough has plenty of time to figure out which teachers are good, which are bad, which friends will stay, and how much success he will find.


"My sister helped prepare me for high school, but my experiences will be my own. High school is a great but terrible place. How you go about the journey determines which part prevails.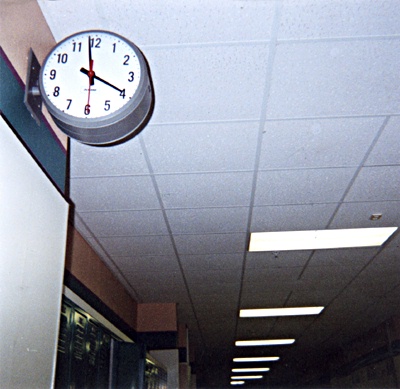 © Blake B., Highland Village, TX