Sudanese Immigrant: James Bior
MAG
James Bior is a small man with a big story. Rarely will you see him without a smile or his cell phone which he constantly uses. He speaks little English but plenty of Dinka, the language of his Sudanese tribe. He is my mother's friend because we are all from the same town in Dinka.


When were you born?

I am not sure. In Sudan, we do not think birthdays are important, especially in the middle of war.

I couldn't help thinking how fussy I am about my birthday. (Italicized sections are Fidela's thoughts. )


What was it like growing up?

I grew up with two aunts, three sisters, four cousins and two brothers.

My parents died when I was little. We lived on a farm in Bor, a town in southern Sudan. Everyone had a daily job that had to be done. I shared one room with all the boys in the home.


How about school?

School was very strict. Everyone had to be on time and was expected to do very well. The teachers could beat us for whatever reason they pleased. We wore uniforms. In fact, your father was my principal. We learned some English, studied the Koran, spelling, Arabic and arithmetic.

I had always giggled when my mother said "arithmetic" instead of "mathematics. " I guess it's because Sudan was colonized by England.


You mentioned the Koran. Aren't you Christian?

Yes, but we had to study the Koran because of the system. It was vital in Sudan because the northerners were mostly Arab Muslims. But my family had always practiced Christianity. The universities were up north so that was very important.


How did war affect you and your family?

I lost my sister and two cousins. Every day could be your last. There is little mercy in war. Children and women were not excluded.


Why do you think there is civil war?

I think there are many reasons. Race, religion, land, freedom and culture seem to be the main ones. The country is very much divided.

Recently, the Sudanese government was looked down on for supporting and practicing genocide (the systematic elimination of a people). Many countries have gone through this ethnic cleansing. According to Time Magazine and "60 Minutes, " millions of blacks in Sudan have been murdered during its many years of war. Women are raped in hopes of producing half-Arab children. The race issue is intensified by the religious one. Black Africans in Sudan are predominately Christian, which doesn't sit well with the Muslims.


How do you feel about the reports of genocide in the news?

I am very saddened, but it is a reality that is even worse than what is reported. Hopefully something will be done, God willing.


How has it been adjusting to America?

It was difficult, but worthwhile. Many people have welcomed me. I cannot complain at all.


When did you arrive and what was the most difficult thing to get used to?

[I arrived in ] December, 1999. The language and culture are difficult, but at least there are many churches.


James had to travel from Sudan to Ethiopia on foot. From the refugee camp he went to Kenya, where he lived for quite a while. He waited patiently to go to the U. S, Europe, Australia, or Canada. He was accepted to America and came to Florida.

James has faced many hardships. Even though everyone has their trials, most pale in comparison with his. We could say that more people in this world face problems similar to James than face problems like we do. We often don't give enough because we worry about what we think we should get. If you look at what we call needs in America, and compare them to those who are less fortunate, our needs seem more like desires.

All American students have their immunization records up-to-date but many children around the world die from common illnesses. We have electricity and running water, and the clothes we wear cost more than it would to supply 80 children with vitamins for a month, according to many sources. Even when Americans do not have enough of an essential item, I am willing to bet that other families, the government or churches are willing to help.

We celebrate Thanksgiving once a year and everyone is thankful on that day, but we still often miss the point: we must give thanks every day for all that we have and hope that everyone could be so lucky.

James went through so much, he has to be more grateful for where he is today than the richest man on Earth.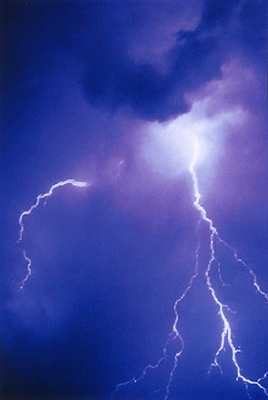 © Steve A., Goodyear, AZ