Going to English 1
September 18, 2012
1. What were your classes in high school? What was the hardest class and what was your most favorite class?

My hardest class was any math class I ever took, probably Algebra 3 I took my senior year. My favorite class was English. I loved all my English classes. It's kind of a given right?

2. What was your experience in high school? And where did you attend to?

I went to New Bern High School; it was a rather large high school. I think now they have over 1600 students, so it's about twice the size of this one. I had a good high school experience; I liked school. I had a good group of friends; I think that's important. I enjoyed high school for the most part.

3. What was the best thing that happened in high school? And what was your worst?

The best thing was in my senior year when I decided to go to East Carolina; I think that was a really good decision. I look back on that, I could have gone so many other ways. The worst thing that happened was probably any of the boyfriend breakups, those were the worst.

4. What did you do in your free time after school or on weekends?

In the fall, I was playing tennis because I was on the tennis team, so we had practice. Also had band, and I had a part time job at a movie theater in New Bern, and that took up a lot of my free time. Sometimes I hung out with friends; the big thing to do when I was in high school was go to the mall.

5. Who were your friends in high school? Did they follow through your whole life? Or did you lose contact?

I had some good friends in high school like Lisa, Beverly, Lynn, McKenzie. And yeah, we're still friends, through Facebook. We also talk on the phone a lot and still see each other around. The weird thing is we all decided to go to the same college, and I think that made a difference that we were still able to keep up with each other. My core group of friends I still keep in touch with.

6. What club activities or sports did you participate in?

I participated in Student Council, Future Teachers of America, band, tennis, and I was on the newspaper staff.

7. What would be your "coming of age" moment?

I think mine was when I got my license because of freedom. And I was the first person in my family out of the four girls who passed the driving test the first time. Because all three of my sisters didn't pass the test the first time, and it's not because they are bad drivers, they just had little things happen, like my sister Diane, during the driving test, she hit a mail box.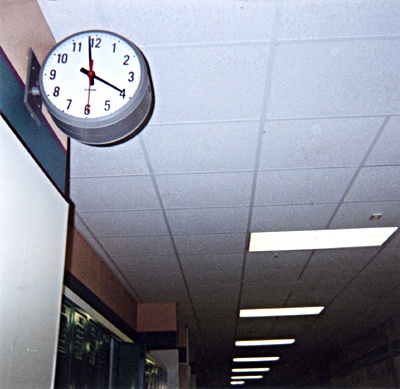 © Blake B., Highland Village, TX