Kagome's Life
June 2, 2011
Have anyone ever told you that they want to switch life with you? If so, how do you imagine their life to be that cause them wanting to switch life with you? This story was inspired by a young girl that goes by the name Kagome by her friends. Why did I just say "by her friends" and not by her friends and family? Well, this story will answer the question. Not only that this story is for kids who have trouble with their friends and family and will help them know that they not the only one with the problem.


Kagome travels around the Pacific Ocean with her family but she always thought that this wasn't her real family at all. She always moves to new places, which made it harder for her in school and making friends. When she was in Hawaii, the other students will always tease her and she will just smile back at them. But the truth is that inside of her she was sad and lonely. No matters how mean they got, she'll just keep on smiling, this has gone for years. In 2004, Kagome and her family moved to a small island called American Samoa. She and her older sister, whose go by the name "Beachbum", went to a school called South Pacific Academy (SPA). Kagome was in 1st grade and the students there acted so nice to her. Well they were acting nice to her but inside they actually hated her and wanted her to go away; Kagome knew that how they felt because when they be nice to her and she turns around she can hear them talking about her. Still Kagome kept on smiling; this went on for many more years. Now I am wondering "why do all these students be mean to her when she is very nice and kind to them?"

From 2004-2009, Kagome not only had issues from her classmates but also from her family. One specific person causes her to be how she is now, her own mother. Kagome will never forget how her mother was and all that painful memories in her will stay with her forever. Her mother will always scream at her for no reason and get mad at all of them for no reason too, sometime hit them with anything she have in her hand if it a glass bottle or a chair, anything. Kagome had four others siblings, two sisters and two brothers. Her older sister is Beachbum, who will always protect them from their own mother…. You know how sad that is. That their own mother might be the one who will kill them, that their death might be cause by their mother.

Now Kagome is living in an island called Palau, 2009- present day. Here in Palau she made friends, who are very nice to her and she knows that they care about her too. Her friends told her one day "I just want you to be happy." How can Kagome be happy with her psycho mother at home? Well Kagome was happy, but she will still just smile at them even though she is full of pain and sadness. Now Kagome is smile and laughing when she is with her class in Maris Stella School (MSS). A few ago before June had started, one of Kagome's friends told her that he wish they could switch life. Well once Kagome heard that she was full of pain and sadness because she remembers all the painful memories. She told him that he won't want to switch life with her. He doesn't know why Kagome said that but he just said ok. None of Kagome's friends know how her family is really is or how she really feel. Kagome is emotionless nowadays, but just smile and laugh with her friends but don't feel happy at all.

Her own mother cause her to be like this, a robot that has no emotion and just serve others and be happy for them not for her own herself. Sometime Kagome will be in the house by herself, she will always go to the kitchen and pick up the biggest knife and put it by her neck and think if she should cause suicide to leave all this bad memories and her family so she doesn't have to suffer anymore. In school one day, her religion teacher asked her class to write down why they are on earth. Kagome wrote that she was on earth to suffer. That shocked her teacher but her teacher didn't bother with it. Kagome always watch CSI, Criminal Minds, Law & Order, and Flash Point. She imagine herself as one of those people who are in trouble, who cause bad thing like killing a family member because of their past. She imagine that one day she will kill her mother and run from the police or in House when House's father died, he didn't want to go, Kagome's psycho mother will died and she won't go or she'll go but said horrible thing about her own mother and won't regret it.

So you people who have troubles, don't worry they are other people with the same thing but got it worst. I hope this story will help you guys but one thing, never kill yourself just be happy for your life even though it horrible, just remember that Jesus put us on this earth for a reason but never to suffer and die. God Bless you and I hope you guys will get a wonderful life better than Kagome. Also I hope Kagome will get the life she wanted not the life she have now because of her mother.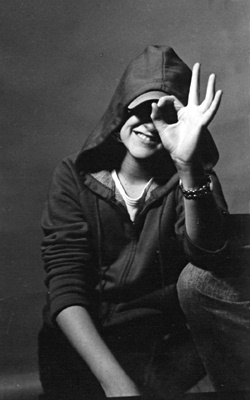 © Tori D., Marblehead, MA