From Nobody to Somebody
November 5, 2010
Sitting in the quiet bedroom, the only thing separating me and Tristian is the 135 miles between us. Through the computer, I notice the cream colored walls of the kitchen that I have been in many times before. Before I moved, Tristian was my next door neighbor. Although he was two years my junior, I got to know him very well over the years. Now that I live two and a half hours away from him, the only possible way to keep in touch is through webcam. Tristian is sitting on a barstool, wearing an orange vintage T-shirt. I have rarely seen him without a hat, but this must have been a special occasion for his hair was perfectly disheveled. Right away, Tristian starts the conversation with a ridiculous facial expression and witty remark. He has always been somewhat of a clown. Tristian is the oldest son of Tina and Michael. When he was three, almost four, years old, Tristian's father died in a snowmobiling accident. Ever since, his dad has been Tristian's guardian angel.

In seventh grade, Tristian began Crip-walking, commonly known as "C-Walking." C-walking is a form of hip-hop dancing that involves mostly the lower body. The legs and feet of the dancer weave invisible patterns across the floor. Crip walking takes a lot of talent, the kind of talent a young man like Tristian definitely has.

Tristian has battled temper control issues and attention deficit disorder since he was a child, but dancing, he says, helps him focus "a lot." When he is dancing he is completely concentrated on the intricate movements of his feet. Tristian recalls one time where taking his anger out on the dance floor healed his frustration and helped him focus on a more positive solution. After he had had a fight with his girlfriend at the time, he went home and found relief through dancing.

However, Tristian wasn't always as skilled as he is now. Before he discovered Crip walking, Tristian was struggling to find a sense of belonging to a certain clique in school. "In third grade, we had to move from Spring Green to Madison," he explains. "Then in fourth grade, we moved from Madison to Mount Horeb and then we stayed here." Moving made his life feel unstable and he disliked the distance from his old friends. Tristian also encountered other problems at his new school, one of which was hazing. "I got teased a little bit," he tells me. "They called me a tool."

Although the occasional bullying remains, Tristian feels a lot more accepted after he mastered C-walking. "No one else in Mount Horeb can dance like that," says sophomore Quinn. One unique fact about Tristian is that, unlike most Crip Walkers, he is self taught. He stumbled across a dancer on YouTube while goofing off on the computer. After observing some of the dancer's moves, he began to imitate using his own feet, twisting them inward and outward with the rhythm. He noticed that his pigeon-toed feet benefitted him and allowed his movements to be more fluid. One of Tristian's good friends, Emily, said, "Tristian definitely was an awkward dancer when he first started. No one really thought it would last." He began practicing more and more at home afterwards. "A lot of time was taken up in the beginning and my mom b*!@#'d at me every second," he explained, "Also, you couldn't just start up one day and stop the next week, you had to keep on doing it. It was a lot of work."

Tristian overcame some physical obstacles while dancing as well. "I broke my leg the week I started teaching myself how to dance," he recalls. "That really hurt!" However, Tristian endured the pain and continued learning and practicing new dance moves.

It wasn't long after he mastered several Crip walking routines that he began to incorporate break-dance into his dancing. He began to advertize his talent by posting videos on his Facebook. The videos were a hit with all of his friends and shortly after, the clips of him dancing surfaced on YouTube. He began doing request videos and dedicated his dances to important people in his life like his dad, his best friends, and his girlfriend. Tristian was instantly famous for his dancing in his high school where he was praised and adored by his peers. No one could dance like him, but some were more than willing to test his abilities by challenging him to dance offs.

"He's got nothing on me," Says high school senior Phillip, one of Tristian's rivals. Most people will beg to differ though. At every school dance hosted their school, Phillip and his friends call for a 'dance-off'. Tristian is always happy to dance and he is always up for a challenge. He works up a sweat as he dances right through two songs, letting his feet do all the work and occasionally spinning down to pound a fist into the dance floor. After several songs, it looks as though Tristian will never quit. The crowd goes absolutely wild, and every time, Phillip and his friends back off and Tristian is once more the victorious one.

Tristian continues to grow in skill and persists in mastering and incorporating new moves into his routines. Hopefully, Tristian will take his talents into the future and continue to peruse his passion of dancing. I wave into the computer screen to bid farewell as he flashes one last toothy grin before the screen turns black.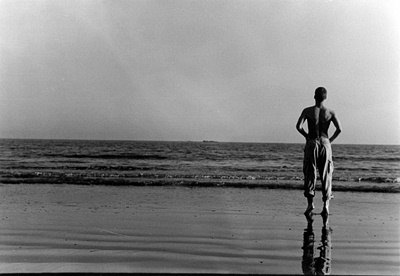 © Alexa S., Marblehead, MA