School Library Books: Innocent or Not?
October 3, 2010
A few days ago a classmate of mine showed me this book that he checked out from the school library; it was a comic book. Seems innocent enough right? Wrong! The book that was supposed to be PG-13 turned into X-Rated material. The book had inappropriate pictures displaying sexual content. Below is an interview with the Langston Hughes High School student, sharing his feelings on the book he found.

Q: So, judging the book by its cover, did you ever think the book had such inappropriate content?

A: No. Not really because it seemed as though it would be a very interesting graphic novel.

Q: How did you feel when your friend (s) stumbled across the pictures found in the book?

A: They laughed at it because it wasn't expected. We looked again through the book and saw some more pictures.

Q: Do you think that this makes the school library look bad?

A: No, because sexual content is in everyday life-be it in books or wherever else. The only result is that books in the library should be cautioned.

Q: Do you think that all schools should look over their books before being placed on shelves?

A: Yes and no. They should look through some books. If they find something inappropriate then they should maybe keep them. If you take out books like that then the overall message in the book could be lost-minus the inappropriateness.

Q: If you were to show the school librarian the comic novel, do you think that he/she would be shocked to see a book of that content was found on the school library?

A: Very. I think they would take it out of the library.

Q: Do you think anyone should be blamed for having such content in the library. If so, why?

A: No. Just because you stumble across the book doesn't mean that it's horrible, however it should be watched carefully to ensure not too much sexual content is in the schools' library.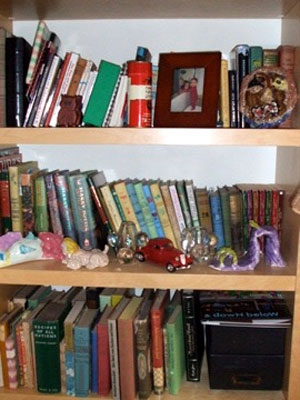 © Nina M., San Francisco, CA