Ros High School's Clash of the Classes
April 26, 2010
Interview with Dolcey Uxe, RHS OCC Student Representative:

Q: Here at RHS, there has been a lot of buzz recently about this event called, "Clash of the Classes." Can you please describe what the event is about?
A: It's about – each class, like freshmen and sophomores, are going to be competing against each other in different athletic games, and academic events, too.

Q: Whose idea was it to reinstate the Clash of the Classes, and why?
A: I'm pretty sure it was Riko Berberg who decided we should have a little more school spirit, so she decided we should do Clash of the Classes.

Q: Do you think that a lot of kids will have enough spirit to take part in the event?
A: I do. We actually have a lot of school spirit and people have been asking for events such as Pajama Day and others, so I think this is going to be really fun.

Q: Do you know what each grade is going to do to show their spirit?
A: There's gonna be a week where each grade dresses up with a theme, but I'm not sure which grade is doing what.

Q: Who decides which students lead each grade?
A: Yeah, for some games, people are gonna have to try out to be leaders, and others, people are going to be voted for or elected.

Q: Do the teachers participate at all in this event?
A: I don't think so.

Q: Are there any judges for this event? And if so, who will judge?
A: The teachers, maybe?

Q: When does Clash of the Classes start? Which events are on specific days?
A: I don't know the specific events, but I know Clash of the Classes starts on May 21.

Q: Since you are a member of the O.C.C., what special responsibilities do you have for the Class of the Clashes event?
A: I' m not on the Clash of the Classes committee; I'm on a different committee, so not so much. I think I'll help organize the event a bit.

Q: Who is in the Clash of the Classes committee?
A: I know Riko Berberg is. Hm… I'm not really sure.

Q: Is there anything you would like to add to RHS students about the event?
A: They should all come and show their school spirit. It's gonna be fun. And they should try out for the leadership spots for different games!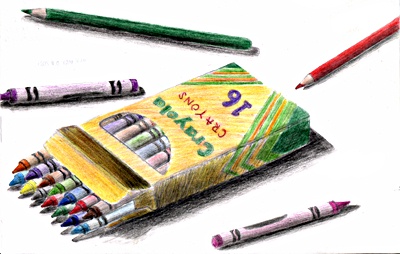 © Dana H., Wichita Falls, TX