Mental Health Counselor
April 21, 2010
Sharon has always wanted to help people and have a very active job. She found the perfect job for this as a counselor, where she helps psychiatric in-patients. It takes a lot of patients to spend so much time helping them get better, which is very hard.


What exactly is your job?


I am a mental health counselor on adult psychiatric unit at Samaritan Hospital. I provide individual counseling. I provide group therapy and run groups of an educational nature on coping skills topics such as relaxation, stress management, assertiveness, self care, anger management and so on.

How did you get started in this career?


I had always wanted to work with adolescents and I worked on an adolescent unit at Samaritan for 9 years until they closed the unit. Then I started working with adults and I have been there ever since.

What do you enjoy most about being a counselor?


I love working with people. I like to help them feel better. I enjoy seeing them become better able to help themselves/take care of themselves by taking medication if need be but also because they learn new ways of coping through therapy and education. My work is very active. I rarely sit at a desk.

What kind of education do you have?


B.A. in Human Services, minors in Psychology and Religious Studies, M.S. in Counseling Psychology, and certificate in Lay Ministry.

How has this fulfilled your life's goals?


I am still trying to figure out what I want to do when I grow up. There is still more for me to do but at this point I am not sure what it is. My work is very rewarding and my whole life I have wanted to help people.

What is your average day like?


Shift work- 3:00pm-11:30pm. 3-3:30 Report. 4:15 Group. 5:00 Dinner. 6:00 Grooming. 7:00 Visiting. 8:15 Group. 9:00 Medication, Snacks. 10:30 Bedtime. 11:00 Report. 11:30 Done with work.

What obstacles have you faced with this career?


I am not always able to spend as much time as I would like providing counseling to individual patients.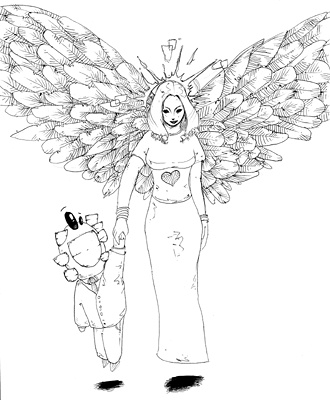 © Benjamin S., New Hyde Park, NY