Writing lab to be left empty
January 11, 2010
For students needing to use the Arrowhead writing lab they will be met with a locked door and vacant room. This is because no teacher is assigned to the job for the entire first semester.
In a time where seniors are writing college essays and students are writing papers for classes, many students and teachers are left wondering why such a useful resource isn't available to students who need it.
"I feel like I'm missing out on an opportunity;" says senior Bryan, "one that could have a great impact on the chances of me getting into the college of my choice."
Not only are students upset about the loss of this useful resource, but so are some teachers.
"I'm very disappointed that the writing lab isn't fully staffed," says English and Modern Literature teacher Darcie. "Writing skills are important enough to warrant teachers' time."
If more teachers feel this way then why has no one stepped up? As Darcie says, it's just not that easy.
"[The writing lab] is a duty that gets assigned to us," says Darcie This means that not just any teacher can be in charge of the writing lab and therefore if no one is assigned it, it can't be open.
For years the hours of the writing lab have been steadily declining. This has discouraged students from using it to its full potential because of schedule conflicts.
"If you want students to use it, it has to be available consistently," says Darcie.
Many students didn't know the writing lab wasn't staffed.
"I had no idea," says senior Mark when asked about the subject. "I feel kind of angry, and if I get denied from a college because of that, I will feel even angrier."
On September 11th, 2009, an e-mail out to all Arrowhead teachers, informing them that the writing lab will be staffed after school. Three teachers will staff the writing lab on Tuesdays and Thursdays, after school, from 2:45 PM to 4:00 PM.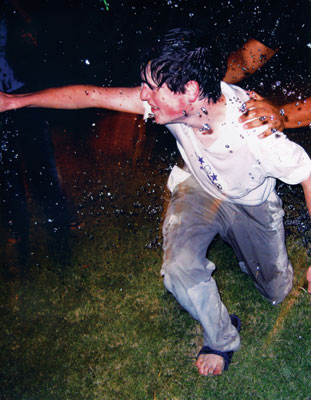 © Caroline H., Stephenville, TX