Interview with a Previous Special Education Teacher
May 12, 2009
Christine Goldberg was a special education teacher who taught at A.E.R.O. Special Education Cooperative. Christine is now a full time mother and wife who lives with her two daughters, Sarah and Lauren, and her husband Paul. Recently I had the opportunity to sit down and ask Christine a few questions about her career.

How did you choose your career?
I chose my career a long time ago so I don't quite remember all the details that went into picking it but I do remember that it sounded like it would be interesting to try and maybe even something I would be good at.

What surprised you about your career?
Not many things surprised me about my career but I was a little surprised about how much work was involved with working with the families of my students and that they didn't always have the same goals for their children as I did.

What was your favorite part about teaching special education?
My favorite part about teaching special education was actually breaking a behavior or a skill down into little steps and then teaching a student each step until they could complete the whole task.

What were some of the challenges you found yourself confronted with in this career?


I would say that my career was challenging because it was very physically demanding, most of the students I taught were physically handicapped so I had to do therapeutic positioning throughout the day. Also, sometimes the students had severe behavioral issues and I got hurt from them. I was also responsible for the safety of every other person in the room. I worked in a self contained school so sometimes it was isolating because it was just you, the students, and the classroom aids all the time.


What did you learn from teaching special education?
I learned a lot about behavior modification and being patient. I also learned how to be calm in challenging circumstances.

If you could give advice to someone who is just starting out in your field what would you say?
I would tell them to get certified in as many different areas as they can so that they can work in many different settings and with different sets of students over the time of their career.


How has your career influenced the rest of your life?
My career has had a big influence on the rest of my life. It has helped me to become a better parent. It also gave me skills to be a good volunteer at my children's schools. It has also given me very good organizational and people skills which serves me well in any situation.

If given the opportunity, would you go back to teaching? Why or why not?
I would go back to teaching, but I would not do it in the same form that I did before. I would go back to school and get a degree in speech pathology and then I would be able to work with a greater range people and in many different settings. This would probably be better because I believe that I wouldn't get as emotionally and physically burnt out so quickly.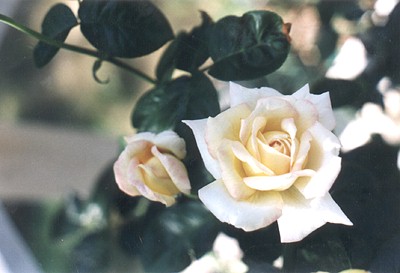 © Jacqueline S., Hanover, MA