My Hero
May 9, 2018
Lisa Maria was born on July 9, 1962. After 13 years of trying to have a baby, Angelina and Jerome became proud parents. She was their miracle child and their only child. Lisa attended St. Pius X elementary school. At 7 years old, Lisa began playing the piano. Lisa also studied ballet and jazz. After completing grammar school, Lisa attended Mt. Carmel Academy. She received her diploma on May 11, 1980. She enrolled in the University of New Orleans and majored in psychology. After 4 years of college courses at UNO, Lisa was accepted at William Carey College school of nursing. Lisa graduated with a 4.0 GPA earning a bachelors science degree in nursing. She worked for many years caring for the sick and infirmed. This exceptional person is my modern day hero because of the generosity, loyalty, and wisdom she exudes and I am proud to call her my mom.

My mother has many exceptional qualities, but her most admirable quality is her generosity. My mother is extremely generous not only with her money but also with her time. From the moment I can remember, my mother has always been the one that chauffeured my friends and I to and from parties, football games, movies, and the mall. She treats everyone to meals and never forgets my friends and teachers at Christmas. She never complains about having to drop everything at a moment's notice to drive my friends and I to an event or help me with a project.

Loyalty is another one of my mother's praiseworthy qualities. She is fiercely loyal to her friends and family and she has taught me the true meaning of being loyal to those I care about. My mother has been a loyal wife to my father for 22 years. She has always backed me up even when I made a mistake. She never turns her back on someone in need but most of all my mother has been a loyal daughter. She cares for for my grandmother who has severe dementia. She promised my grandmother she would never put her in a nursing home; she has stood by her promise and cares for her around the clock.

Wisdom is another one of my mother's strong qualities. FIrst of all, my mother has scholarly wisdom. She graduated on the dean's list, the president's list, and was inducted into Who's Who in America. She is also wise in other areas. My mother has a keen insight and often gives me advice on a variety of subject matters. She is almost always right. She continuously tries to guide me in the right direction and tries to pass her knowledge into me. Most of her friends and family frequently ask her for advice and rely on her judgement.

I chose my mother as my modern day hero because she shows exceptional qualities such as generosity, loyalty, and wisdom. She embodies all of the qualities of what a true hero should be. The love she shares with others and her selfless spirit enriches the lives of the people around her. I cannot think of another person I love, admire, and respect as more than her.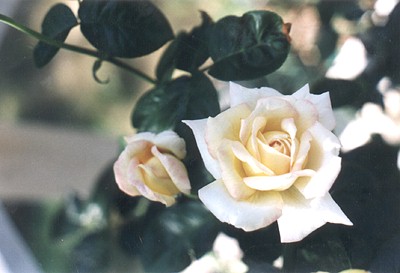 © Jacqueline S., Hanover, MA