My Mom
May 2, 2018
How do you describe being a strong person? Being athletic? Being a leader? I'll tell you what makes a strong person, when they lift you up at your worst, and never leave your side on journeys. The person that comes to mind is my mom.

For the 15 years I've been alive I have seen her work hard and love. She is such a hard working person and so kind. Yes, she has her days, but she would do anything for my sisters and her family. She is the most selfless person you would ever meet. My mom has been to everything event in my life to the chorus concerts in elementary school and my high school soccer games. Even with my other siblings, she is always in the crowd cheering us all on. She is one of our biggest fans.

Being a mom is hard, but she has been doing it forever. Helping out with her sisters when her parents were getting divorced. Even when older she helps them out and makes sure they are well and on their feet.

Then with work, she has always been taking care of kids, she was a teacher. Knowing she could do better she made the decision to juggle having a family, work, and going back to college to get a degree in becoming a principal. Those few years were filled with hot pockets and takeout Chinese. But it was all worth it to see us all jumping in the driveway of my Aunts' when hearing the news she had gotten the assistant principal job. It was the greatest feeling in the world to have someone who deserves something so much, get it.

In the past year, my mom had been helping her father fight cancer. Going to every appointment, being over at his house making sure that he has been okay. She has been shoulder to cry on for everyone. She is a strong person getting through this time in her life, that none of us would forget.

I am so proud of my mom. She has been the one person I have wanted to become since I could remember. She is a kind, selfless, hardworking, and the best thing to ever happen on this Earth. She has touched so many lives and will touch more as she goes on in her journey. I love you and am proud to introduce you to my mom, Michelle B.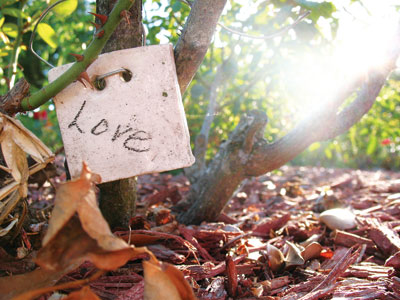 © Danielle L., League City, TX