Influence and Impact
January 25, 2018
Microwaving ramen noodles isn't hard. However, my dad somehow made this very basic task really challenging. My father was being very stubborn throughout my whole learning adventure. His stubbornness means that my ramen noodle experience was destined to get messed up pretty quickly. Case in point, throwing away the directions was the first instruction issued by my dad at the start of our noodle creation. Discarding the directions was foreign, and it seemed like an idiotic idea to me, but I went along with it for my dad's sake. The next step in making ramen noodles with my dad was to throw the entirety of the ramen noodle package and its contents away. At that moment, I was getting hungry, and my patience for my dad was diminishing. In an irritated tone, I asked my dad why we would throw our food away, and his response to me was simply that he didn't like ramen noodles. His response increased my hunger and my anger. Even though my father never actually taught me how to assemble perfect ramen noodles, he has significantly impacted and influenced my life and how I live it in many other ways. My father has influenced how I act, my goals for myself, and my opportunities even though some of his instructional methods are a little unorthodox.

I tend to be a more traditional, rule-following person. I always try to be very well-behaved because I know that my father expects great behavior from me. My father allows me to be my own person; however, in return, I am expected to be the best version of myself that I can be. Additionally, my dad also wants me to help others and not just care about myself. I took his advice into effect, and in one example, I started coaching Special Olympics Gymnastics in Northfield. Teaching my athletes has given me so much pride because I see how excited they are to learn from me. I would be lying if I said that I didn't also get a lot out of coaching, but I started coaching to help others. My dad is really proud of me. I am really proud of my dad too. My dad has been a firefighter for seven years now. I believe that firefighters are heroes, who dedicate their lives to helping others. When my dad became a firefighter, he started helping others a lot and I wanted to act in the same way. I am very glad that I followed in my dad's footsteps because I have gained a greater appreciation for others. One of my main goals for the future is to help others succeed.

My father has always wanted me to succeed in life, and he thought that having me create very in-depth and detailed goals was the right place to start. I set my detailed goals very high so that they will be tough for me to attain. After I achieve one of my goals, my father expects me to push my other goals even higher. My father said that he didn't form enough goals for himself, so he expected me to create more and larger goals for myself. Intelligent is one of the first words that I would use to describe my dad, but since he didn't set many academic goals for himself, he didn't always get the best grades even though he could have. My dad has regretted not making goals for himself because creating, and then later reaching those goals, would have helped him succeed on a different level. I think that my father pushes me so hard because he knows that if I work extremely hard, I will continue to generate additional opportunities. I guess that my father doesn't want me to be stuck eating ramen noodles forever.

My dad wants to fill my family's life with possibilities and opportunities, but he isn't planning to hand those possibilities and opportunities to us on a silver platter. By creating a beneficial environment in which we will continue to grow, my father has given us the ingredients for success but hasn't told us what to make or how. Whatever it is that we make, though, it will have to be our own and not preprocessed. The kitchen that my dad is teaching us life skills in is the humongous house that he has built for us. My dad has filled our home with everything that we could ever need to prosper. After my dad had built our foundation, he then looked for other ways to improve my family's life. Allowing my family to take part in any activities that would make us happy was another way for my dad to improve our lives. I participate in dance and speech because of my dad. My dad has given my family a lot of great opportunities to succeed. North Dakota is a place where opportunities are limited. My dad was born and raised in North Dakota, so he had fewer opportunities than what someone might have if they grew up in Minnesota. My dad's lack of personal opportunities was the main reason why he wanted to create more possibilities for his family. If I didn't have my dad around, I would not be the same person that I am today.
My actions, my goals, and my opportunities have all been assembled in part by my dad. I never actually learned how to make ramen noodles, but I have learned many other influential life lessons from my father's ramen noodle class. When I thought about the situation later, I realized that my dad was trying to teach me something other than how to rehydrate food, though. The ramen noodles had nothing to do with my dad's lesson. What my dad wanted me to see was that I have choices, and I can act on them. If something is substandard in life, my dad does not want me to pursue it. The main lesson that I have walked away with is that my father wants me to be good, help others, and to do what it is that makes me happy and not just what is convenient or what comes easily. Making ramen noodles in easy; I am better and more than that.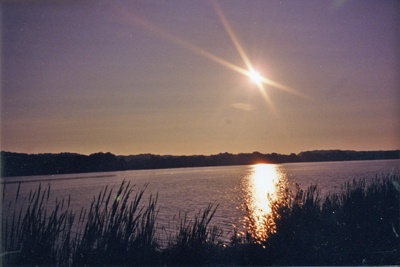 © Gabrielle C., Struthers, OH